Why You Should Consider Friending Your Boss On Facebook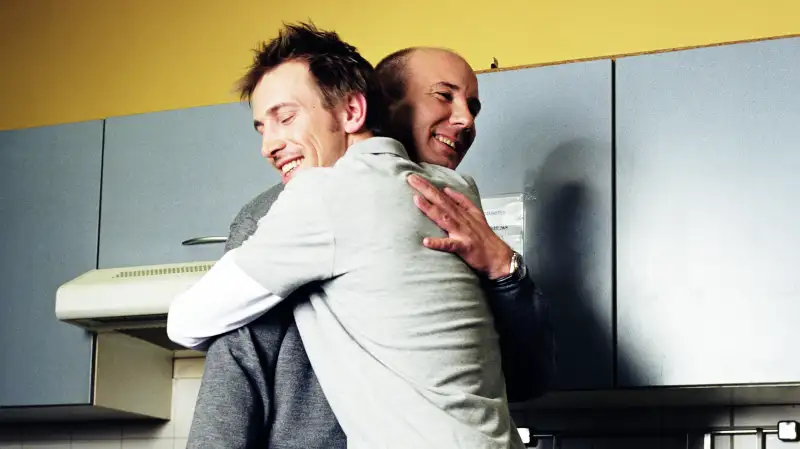 Christian Hoehn—Getty Images
Q: Should I friend my boss on Facebook? – Jude, Austin, TX
A: While many people assume this is a no-no, there can actually be advantages to including your manager in your social network.
It's true that Facebook is still more often used to share personal information than professional, and it can be risky to give your boss a window into your out-of-office life. But so long as you manage it correctly, friending your boss on Facebook can help you build closer relationships in the office.
One third of workers who are connected with their supervisor on Facebook say the online relationship enables them to perform more effectively on the job, according to a study by marketing firm Russell Herder called "Making the Connection: How Facebook Is Changing The Supervisory Relationship."
"Connecting with your boss on a social level can improve communication," says Jodi Glickman-Brown, founder of Great on the Job, a firm that coaches workers on improving at work. Social media gives you opportunities to bond in a way that's more natural. "If you're in a situation where you need to make small talk with your boss, you're going to have a much more meaningful conversation if you can chat about his latest vacation or a fabulous restaurant she enjoyed," says Glickman-Brown.
Likewise, the connection can enhance how your manager perceives of you. Your posting pictures from a volunteer experience or an athletic event in which you participated in may make your boss see you in a different light, says Glickman-Brown.
Still, you need to be careful. Not all higher ups are open to being friended.
A Robert Half International survey asked executives how comfortable they felt about being friended by people they manage: 57% reported feeling uncomfortable, while 37% were ok with it.
(These feelings can go both ways: A study out of The University of Pennsylvania's Wharton school called "OMG, My Boss Just Friend Me" found that some employees who'd had a manager reach out to them on a social network felt it was akin to a parent friending them.)
Take a cue from your company culture. If your company bans social media use in the workplace, it probably isn't a good idea to send a friend request to your boss. But if your company encourages workers to use social media in their jobs and others are Facebook friends with the boss, reaching out to connect won't be so awkward.
Use privacy settings and different friends lists to control what your boss sees. The settings aren't fool-proof, though. So you'll need to police your postings more if you are connected with colleagues and higher-ups. You don't want drama in your personal life to become fodder for conversations around the water cooler.
Have a workplace etiquette question? Send it to careers@moneymail.com.