Why the Hot Cryptocurrency Ripple is Going Down in Flames
Money is not a client of any investment adviser featured on this page. The information provided on this page is for educational purposes only and is not intended as investment advice. Money does not offer advisory services.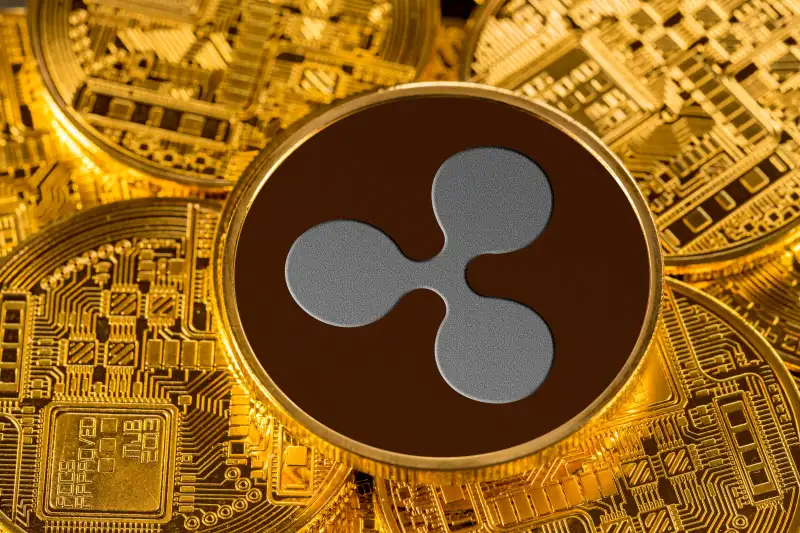 Ripple's dramatic price decline — a staggering 46% over a six-day time period — offers a stark reminder to investors and speculators: Not all cryptocurrencies are the same.
The stratospheric rise of bitcoin over the past year has brought along a number of so-called "alt-coins." Many of these alternative cryptocurrencies claim to offer investors more advanced technology than bitcoin's blockchain and have benefitted from the cryptocurrency craze bitcoin created.
But amid the broad cryptocurrency selloff in recent days, Ripple's fall has been the most dramatic, more than doubling the losses of bitcoin.
Ripple's token XRP, which had been trading at around $3 at the start of this year, now sits below $1.70, according to the exchange bitstamp.net.
"There is limited upside in Ripple," argued Alexander Kravets, a former Wall Street trader and creator of Xtrade.io, a cryptocurrency trading platform. "It's very overpriced and the smart money has sold at $3."
Why Has Ripple Fallen?
Reason #1: It's too centralized
To understand why Ripple has fallen so much, you have to understand how it differs from bitcoin and other alt-coins.
Unlike most cryptocurrencies, which play up their decentralized structure, Ripple's founders decided to go the other way. They have created a currency that's highly centralized, which means that the company — not individual investors — controls how much supply of XRP leaks out.
In fact, some argue that Ripple isn't even a cryptocurrency because transactions are processed in a centralized fashion and no new XRP can be "mined" by investors, as is the case with Bitcoin and Ethereum.
Well, it seems as if others have grown weary of that centralization, the absurdity of which peaked last week when Ripple co-founder Chris Larsen reportedly saw his net worth climb to $59 billion. Based on XRP's rise, he had a higher net worth than Facebook founder Mark Zuckerberg.
Reason #2: There was a change in how prices are calculated
The United States isn't the only market riding the cryptocurrency craze.
The cryptocurrency craze has gotten so wild in South Korea — where more than one fifth of the world's bitcoins trade — that South Korea's prime minister Kee Nak Yeon recently warned that it may be corrupting the nation's youth, leading "to serious distortion or social pathological phenomena if left unaddressed."
Because of the frenzy, many cryptocurrencies including XRP trade at higher prices on South Korean exchanges than in the U.S.
So much so that the crypto exchange Coinmarketcap.com made a change this week, excluding many Korean exchanges from its price calculations. This disproportionately impacted Ripple sending the price of XRP instantly downward, according to Bloomberg.
Reason #3: XRP's appeal to businesses is weakening
XRP's rise over the past year had a lot to do with its client base.
Unlike Bitcoin, which has great appeal to individual investors, Ripple has been favored by the business community. Over 100 financial institutions, like UBS, Santander, and the Royal Bank of Canada have used the Ripple platform, according to the company, to conduct trades internationally.
That's partly because of the speed with which Ripple's ledger can process trades globally. As Ripple CEO Brad Garlinghouse told Fortune: "Bitcoin takes four hours to settle a transaction. XRP takes 3.6 seconds," Ripple CEO Brad Garlinghouse told Fortune earlier this year.
But not all the transactions that banks make on the Ripple platform have to use the XRP tokens, as was pointed out by The New York Times. Instead, banks could use dollars, euros, or another local currency on the Ripple platform, circumventing the alt-coin.
This cuts into what some buyers of XRP hope: that it can become a "bridge currency" used by financial institutions to make payments across borders.
In other words, as investors come to realize that Ripple the company does not need XRP the token to soar in price to be successful, investors may further cool to XRP.