You Can Win This $1.3 Million House for Just $19 and a Compelling Personal Essay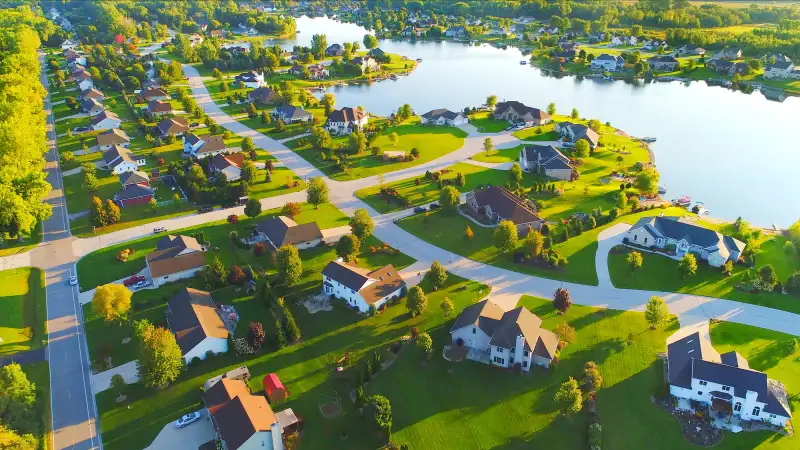 How would moving into a "lakefront dream home" worth $1.3 million change your life? The answer to that question could win you a 3,800-square-foot Alberta home east of the Canadian Rockies.
It doesn't cost much — just $25 CAD, the equivalent of about $19 US dollars — to enter the "Write A Letter, Win A House" contest, but, if all goes well, you'll have plenty of competition. The contest's organizers are hoping that as many as 68,000 people will enter to win the lakefront home -- enough $25 CAD entries to match the house's $1.7 million CAD asking price.
To compete, homeowner hopefuls must write an essay of no more than 350 words explaining why the home would change their lives.
"It doesn't necessarily have to be a sob story, because I'm a realist in my condition," homeowner Alla Wagner, who says she needs to move out of the home due to poor health, tells CBC Calgary in an interview. Inspired by similar contests at a Maine inn and in the 1996 movie The Spitfire Grill, Wagner thinks the contest is "a most incredible way" to find the home a deserving new owner, she writes on Facebook.
The two-story home comes with three bedrooms, three bathrooms and a ton of space, according to a real estate listing that has since been removed. The house's next residents can enjoy its finished basement, wine room, media room, game room and views of the lake and mountains.
The contest, which launched on Jan. 5, is accepting submissions until April 5. Finalists will be reviewed by an independent panel of judges, who will then announce the winner, according to the contest's terms and conditions. Interested parties can email letters and an e-transfer of $25 CAD to sioni@telus.net or mail a paper letter with a check to PO Box #74, Millarville, AB Canada T0L 1K0.