How To Win Your Oscar Pool Using Data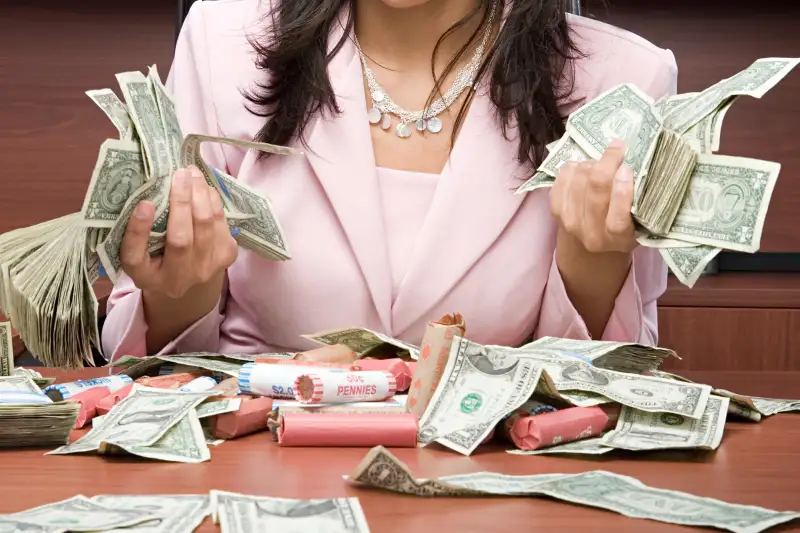 Sunday's Academy Awards may be a ridiculous exercise in self-congratulation, but it's still fun to watch. Chris Rock is hosting, there may be some delicious gaffes to enjoy, and you can have a personal stake in the outcomes by participating in an Oscar pool.
Winning the Oscar pool requires some strategy, of course, so we've compiled a handy expert cheat-sheet for guidance. Betting against your favorites is always a reliable approach, thereby creating a win-win situation. For example, I want "The Big Short" to win, because I think it's great and because Adam McKay has already been robbed of an Oscar (and nomination) for "Step Brothers." But I'm betting against it. Good news for me either way.
The Data-Geek Approach
Previous awards are great predictors of Oscar winners. For example, the winner of the Directors' Guild award for best director (Alejandro G. Inarritu, for "The Revenant") will in all likelihood be the Academy's choice as well. Overall, professional guilds like DGA, the Screen Actors Guild, and the Producers Guild have been better predictors than award shows like the Golden Globes, although as Buzzfeed's data scientist Will Herrmann found in an exhaustive 2013 analysis, the Critic's Choice Awards are uncannily accurate.
The data geeks at FiveThirtyEight.com have weighted the predictive power of all the previous awards to come up with a list of this year's Oscar front runners. Here are their final picks, as compiled by Walt Hickey:
Best Supporting Actress: Alicia Vikander, "The Danish Girl"
Best Supporting Actor: Sylvester Stallone, "Creed"
Best Actress: Brie Larson, "Room"
Best Actor: Leonardo DiCaprio, "The Revenant"
Best Director: Alejandro G. Iñárritu
Best Picture: "The Revenant"
The Bookie Approach
If the data geek method is the new way, the bookmaker method is the tried-and-true way. Here's where the money is at British bookies William Hill as of 3:30 pm ET on Friday:
Best Supporting Actress: Alicia Vikander, "The Danish Girl," leads handily at 2/5 over Kate Winslet, who sits at 10/3
Best Supporting Actor: Sylvester Stallone, "Creed" at 1/3. Closer odds than the other actors, but still heavily favored over Mark Rylance in "Bridge of Spies."
Best Actress: Brie Larson, "Room" at 1/20 is almost as much of a sure thing as Leo.
Best Actor: Leonardo DiCaprio, "The Revenant" with 1/100. A shoo-in!
Best Director: Alejandro G. Iñárritu, "The Revenant," at 1/9 beats George Miller for "Mad Max: Fury Road" at 11/2
Best Picture: "The Revenant" leads significantly with a 4/9 payout. Distant second and third are "Spotlight" (5/2) and "The Big Short" (6/1)
The other categories
So it's pretty clear who will win, seeing as how the data guys and the bookies are in complete agreement. (Though one spot is close enough to be a wild card: Best Picture. If you want to pick an upset winner, go with "The Big Short.")
But Oscar pools aren't won and lost on the high-profile picks—they're won and lost on all those other less glamorous categories. After all, a win for Best Sound Editing counts as much as a win for Best Picture. So getting these categories right is essential.
There may not be the same depth of data to draw from, but some are easier to predict with confidence than others. Looking at odds is pretty useful, assuming there is a wide enough spread between the favorite and the spoilers.
Here are William Hill's odds for the less-predictable categories. Remember, adopting a strategy—any strategy—is better than randomly selecting the best-sounding name among an unfamiliar list.
Best Animated Feature Film: "Inside Out" is 1/100 at the bookies. A high confidence pick.
Best Animated Short Film: This one is close. "Sanjay's Super Team" is up 4/7, but "World of Tomorrow" is a legitimate spoiler at 6/4.
Best Original Screenplay: "Spotlight" at 1/10 seems hard to beat.
Best Adapted Screenplay: "The Big Short" at 1/12 will likely take home at least this Oscar. Distant second "Room" seems unlikely.
Best Documentary Feature: "Amy" leads 1/5, "Cartel Land" behind at 7/2. Close enough for the hail Mary.
Best Foreign Language Feature: "Son of Saul" winning 1/12, with "Mustang" as the potential spoiler.
Best Visual Effects: Finally that "Star Wars" Oscar! "Mad Max" has a strong chance to spoil (4/9 vs. 13/8), but this is the Galaxy Far, Far Away's to lose.
Best Documentary Short: "Body Team" lead the odds with "Claude Lanzmann" behind, but it's close, and a good opportunity to differentiate your card. Nobody wants to split the Oscar pool.
Best Cinematography: It's almost certainly going to be El Chivo's work in natural light in "The Revenant," but you can't write off "Mad Max."
Best Film Editing: "Mad Max" leads the way at the bookies, but "The Big Short" is close. And who knows about "The Revenant," which could turn out to be "The Juggernaut." This one's open, folks!
Best Live Action Short Film: Locked race between "Ave Maria," and "Shok," with "Stutterer" close behind at 5/1. Another open one!
Best Original Score: Ennio Morricone is pushing 90, has an iconic resume, and only has a Lifetime Achievement Oscar. He's at 1/6 and should get it for "The Hateful Eight." "Star Wars" fans can gamble on this one if they want--those odds are sitting at 7/2.
Best Costume Design: Fantasy will probably trump period pieces, and "Mad Max: Fury Road" leads, locked with "Cinderella" and "Carol" close behind.
Best Makeup & Hair Styling: "Mad Max" leads 1/5, "The Revenant" potential spoiler at 10/3.
Best Original Song: "Til It Happens to You" from the film "The Hunting Ground" leads "Writings on the Wall" from "Spectre" by a little bit. Bond could reasonably get this Oscar.
Best Sound Editing: "Mad Max" has favorable odds at 8/15, and "The Revenant" sits behind at 2/1. But "Star Wars" could come out of nowhere for those light-saber sounds.
Best Sound Mixing: "Mad Max" again with essentially the same odds as the last category. Bonus 100 points for whoever knows the difference! (I don't.)
Best Production Design: "Mad Max" should win again for best production design, pegged at 1/12. All the rest are even, with odds in the teens.