Here's How You Can Get Free Wings This Week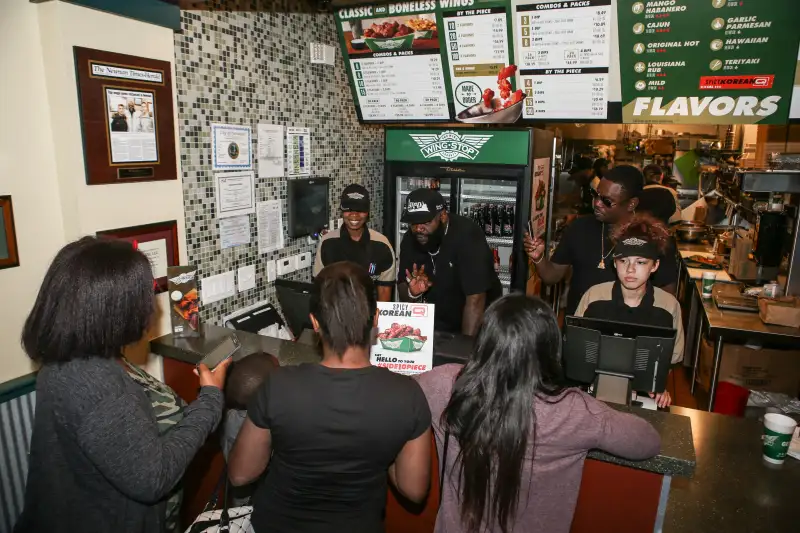 Thaddaeus McAdams—WireImage
When you think of holiday-themed snacks, chicken wings might not be the first menu item that comes to mind—but you can still get them for free this week.
Chicken wing chain Wingstop will give customers five free boneless wings with any wing purchase made between 11. a.m. and 2 p.m. on Wednesday, the restaurant has announced. The "Five Golden Wings" promotion is intended as "an early Christmas gift that's just too good to be put under any tree," Wingstop's chief marketing officer said.
Customers can receive their free wings by visiting any participating Wingstop location in the U.S., by placing an order via the Wingstop app, or through social ordering on Facebook Messenger or Twitter. The deals will be added automatically by Wingstop employees during the transaction, and you can receive just one order of free wings per transaction.
Here's a full list of Wingstop locations.