Workaholics Have a Higher Rate of Psychiatric Disorders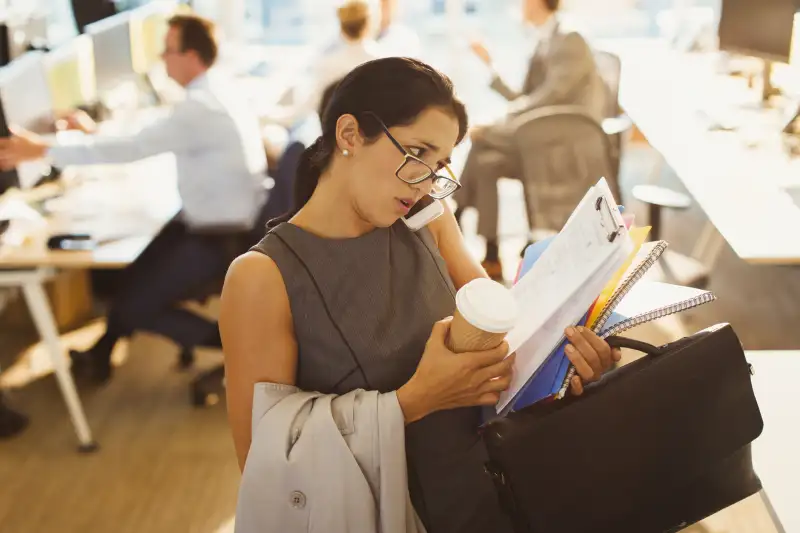 Paul Bradbury—Caiaimage/Getty Images
According to a new large-scale study out of Norway, workaholics are much more likely than non-workaholics to suffer from psychiatric disorders, including ADHD, obsessive-compulsive disorder, anxiety and depression.
The survey of 16,426 working adults by researchers at the University of Bergen in Norway found, for example, that 33% of workaholics have ADHD compared to 13% among non-workaholics. According to the study workaholics are about three times as likely as non workaholics to suffer from anxiety disorder, Obsessive Compulsive Disorder and depression.
"Thus, taking work to the extreme may be a sign of deeper psychological or emotional issues. Whether this reflects overlapping genetic vulnerabilities, disorders leading to workaholism or, conversely, workaholism causing such disorders, remain uncertain," says researcher Schou Andreassen.
Researchers defined workaholism by rating people one (never) to five (always) on the Bergen Work Addiction Scale of personal attributes related to work-life balance to each of the characteristics below. Scoring four or five on at least four of these criteria qualified a study participant as a workaholic.
You work so much it has negatively influenced your health.

You prioritize work over hobbies, leisure activities and exercise.

You become stressed if you are prohibited from working.

You have been told by others to cut down on work without listening to them.

You work in order to reduce feelings of guilt, anxiety, helplessness and depression.

You spend much more time working than initially intended.

You think of how you can free up more time to work.