How to Watch the 2016 World Series Online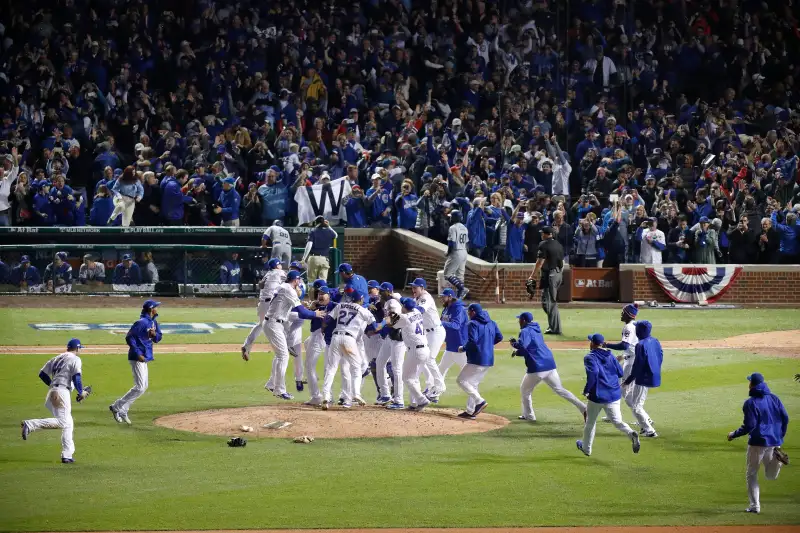 Icon Sportswire—Icon Sportswire via Getty Images
The last time the Chicago Cubs were in the World Series, in 1945, televisions were present in just a few thousand households in the U.S. Now, fans can watch the team play from their TVs, desktops, laptops, tablets, and mobile phones.
Game one of the Major League Baseball World Series starts Tuesday at 8:08 p.m. ET on FOX. Here's how you can catch it without a cable subscription.
The easiest way to catch the games is via Sling TV, a $20-per-month streaming service. With the main package, you'll get access to ESPN and TBS, which will play many of the games. The Sling Blue package, which is $25, also nets you FS1 and FOX, so you catch all the games. Plus, Sling offers a seven-day free trial for new customers.
Another option is via postseason.tv, from MLB, a $5 service that lets you stream alternate angle coverage. Alternatively, you can catch all the FOX broadcast games with a wireless antennae.