Johnny Depp Is the World's Most Overpaid Actor (Again)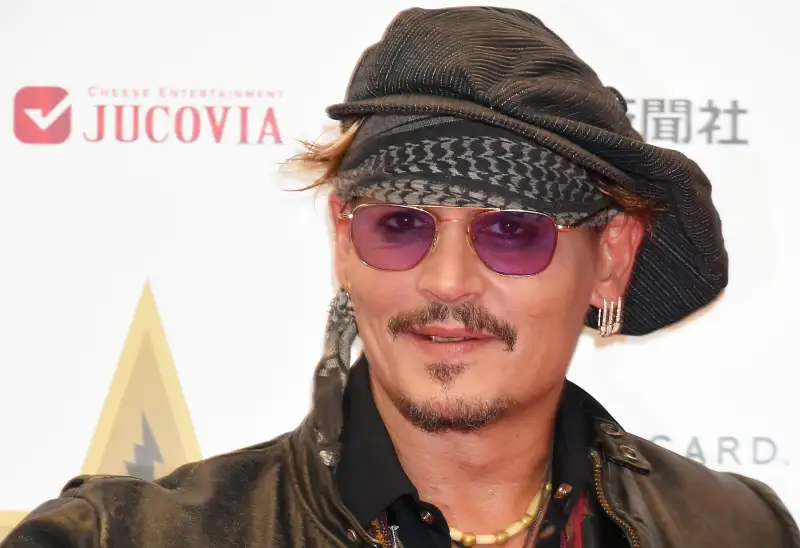 For the second year in a row, Forbes has bestowed upon Johnny Depp the dubious title of Hollywood's Most Overpaid Actor.
Depp, of course, is one of the world's biggest stars at the box office. According to Box Office Mojo, his films have collectively grossed $3.4 billion and counting, at an average of $75 million per release. Alice Through the Looking Glass, the lone film released in 2016 featuring Depp, hit $77 million in ticket sales. But the Alice in Wonderland sequel was deemed a bust nonetheless because its results paled in comparison to its highly successful predecessor—and because the film was so expensive to make.
The budget for Alice Through the Looking Glass was reportedly north of $170 million, and Depp's salary accounted for an outsized chunk of that. "Thanks to recent ticket booth disappointments, Depp is this year's most overpaid actor," Forbes explained. "His last three movies returned just $2.80 at the box office for every $1 he was paid on them."
The Most Overpaid Actors list is based on how much each performer earns in comparison to ticket sales for his or her films that year. In 2015, Depp was crowned Most Overpaid Actor due largely to Mordecai, widely regarded as one of the year's worst movies. While Depp's back-to-back achievement is a dubious one, he is in A-list company. Will Smith, who was paid extremely well for starring in the subpar box office performers Concussion and Focus, came in second place in 2016, returning $5 in ticket sales for every $1 he earned. Channing Tatum, Will Ferrell, and George Clooney rounded out the top (bottom?) five.
Depp isn't likely to be a three-time Most Overpaid Actor, however, at least not in consecutive years. He is starring in two films set to be released in 2017, and it would be shocking if both were flops. One is Murder on the Orient Express, a remake of the classic detective novel by Agatha Christie being directed by (and also starring) the highly respected Kenneth Branagh. The other is the fifth film in the blockbuster Pirates of the Caribbean series. Depp's top three highest-grossing films were previous Pirates movies, and every one in the series has topped $250 million in ticket sales.