One of these Billionaires Just Became the World's Richest Woman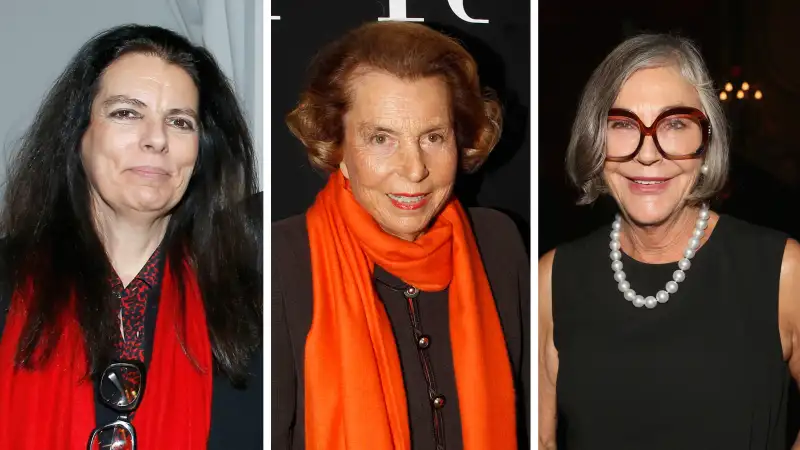 This week, the world's richest woman, L'Oreal heiress Liliane Bettencourt, died at the age of 94, leaving behind a personal estate worth an estimated $42.5 billion, according to Bloomberg.
By some accounts, that means that Alice Walton, one of the heirs to the Walmart fortune, is now the richest woman in the world, with a net worth of more than $38 billion.
But the true answer to the question of who is actually the world's richest woman following Bettencourt's death may be a bit more complicated.
In its obituary of Bettencourt, Bloomberg reported that it is crediting Bettencourt's only child, Francoise Bettencourt Meyers, 64, with all $42.5 billion of the fortune — meaning she would now be the world's richest woman.
That analysis may be premature, however, as Bettencourt's definitive will has not yet been made public. According to French inheritance law, which dates to the Napoleonic era, Bettencourt Meyers must receive at least 50 percent of her mother's estate. Bettencourt Meyers has spent her life publishing biblical exegeses and other academic works, in addition to serving as a L'Oreal director.
Though it is widely believed that Bettencourt's assets will devolve to her next of kin, it was revealed in 2011 that Bettencourt had created a separate will that left out her family from her life insurance policy, among other parts of her estate. Bettencourt Meyers ultimately sued, saying that will had been created while her mother was in an impaired state (she suffered from Alzheimer's), and the new will was subsequently voided, in part.
Bettencourt was embroiled in numerous other controversies in her life — including L'Oreal's history itself, which includes, allegedly, having profiting off of victims of Nazis (L'Oreal's founder, and Bettencourt's father, Eugène Schueller, was an avowed supporter of fascism). And about a decade, ago, Bettencourt became part of a political scandal that engulfed many of France's politicians accused of taking illegal payments.
So, it is possible we'll see one last twist in the tale of the woman's fortunes.
Meanwhile, the world's richest self-made woman, Zhou Qunfei of Lens Technology, maintains a net worth of about $10 billion according to Bloomberg.