Meet the High School Dropout Who Is Now the Richest Self-Made Woman on Earth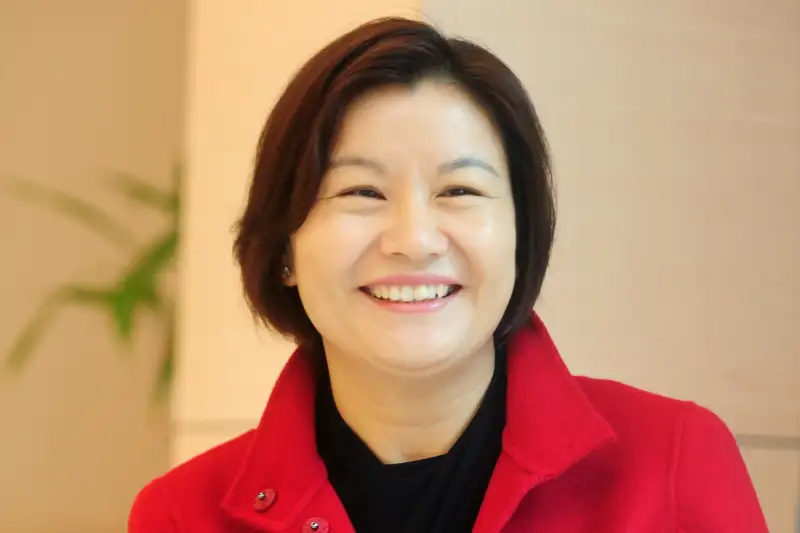 Elizabeth Holmes, the 33-year-old founder of the healthcare tech firm Theranos, was once the youngest self-made female billionaire in the world, with an estimated net worth of $4.5 billion according to Forbes.
Then Theranos burned through its cash and was sued for fraud. The company recently put its Palo Alto headquarters put up for rent, and Holmes' net worth has plummeted to effectively zero.
So who is the youngest self-made female billionaire in the world now?
According to Bloomberg data provided to Money, the distinction now belongs to Zhou Qunfei, 47, the founder and CEO of Lens Technology, which makes glass screens for iPhones. Qunfei's company went public in 2015, instantly making her a multi-billionaire.
Her net worth has been estimated lately at over $9 billion. That makes Zhou not only the youngest self-made female billionaire, but also the richest self-made woman on earth period.
"[She is] probably the most successful self-made woman in the world," Rupert Hoogewerf, editor of China wealth tracking site Hurun, told the Australian Financial Review (AFR) in 2015. "This is somebody that nobody in the world knew about this time last year. It's a phenomenal story."
Zhou is the wealthiest of the class of self-made female billionaires in China, the country that has the most of them, according to Hurun. They're the product of the Chinese Communist party's commitment to gender equality, which "[allowed] women to flourish after capitalism started to take hold," Huang Yasheng, an MIT professor and expert in China's entrepreneurial class, told the New York Times.
Zhou grew up on a farm and dropped out of high school at age 16 to start working on the floor of a watch lens factory. She came of age at the perfect time to get in early on China's liberalizing market. With only a few thousand dollars, she founded her own company making watch lenses in 1993, at the age of 22.
"During the period of China's rapid economic growth, there were plenty of opportunities for entrepreneurs, including women," she told AFR. "It allowed me to develop my business."
In another interview with the Times in 2015, Zhou told of making a compromise familiar to women across the world.
"In the village where I grew up, a lot of girls didn't have a choice of whether to go to middle school. They would get engaged or married and spend their entire life in that village," she told the Times from her office, in which a statue of Mao can be found.
"I chose to be in business, and I don't regret it."
The business grew slowly but steadily for a decade. Then one day in 2003, Zhou got a call from Motorola, which was looking to develop a scratch-proof glass lens for its new Razr V3 phone.
"I got this call, and they said, 'Just answer yes or no, and if the answer's yes, we'll help you set up the process,'" Ms. Zhou recalled to the Times. "I said yes."
The company's trajectory was set from that point, with orders coming in from HTC, Nokia, Samsung, and in 2007, Apple, which was rolling out the first iPhone.
With that, Zhou's company was able to invest in more facilities and hire better technicians. Within five years, she had manufacturing plants under construction in three cities.
Today, the company is worth approximately $11 billion, and Bloomberg puts Zhou's net worth at $9.2 billion. Lens Technology now has at least 32 factories in seven different locations and employs more than 90,000 staff, according to AFR.
Zhou is married with two children (one from a previous marriage). She works 18-hour days, and keeps a living quarters in her office. She reportedly prefers Christian Dior suits, but otherwise it's unclear how she uses her vast wealth.
The Times describes Zhou as very detail-oriented and hands-on — a quality she says she developed growing up poor with a half-blind father; everything in the house had to be arranged so he wouldn't get injured, she says. At the same time Zhou "exudes charm and humility, a quiet recognition that things could have easily turned out differently," the Times says.
"She is a very self-motivated, determined person," Peng Mengwu, vice-general manager at Lens Technology told AFR. "She suffered a lot of hardship in her childhood and because of this, she worked hard to change her destiny."