Flash Sale: $190 Roundtrip Tickets to Iceland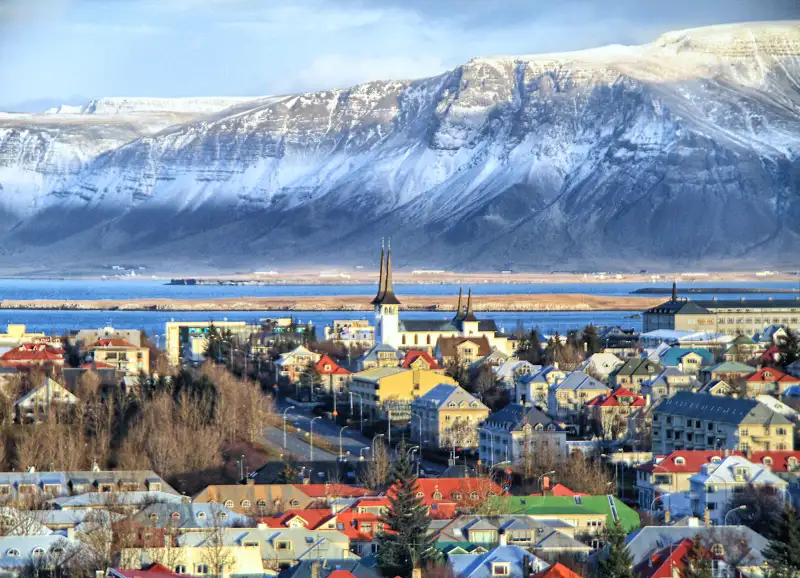 Iceland's WOW Air is offering roundtrip flights to Iceland from a number of major American cities starting at $190.
Travelers flying from Baltimore, Boston, Newark, Los Angeles, Miami, Chicago, Pittsburgh and San Francisco can hop over to the growing European tourist destination on these cheap flights starting in August 2017.
Keflavík International Airport, located about 40 minutes away from the capital of Reykjavík, is the only international airport in Iceland, a country of less than 350,000 people. Iceland's small size, however, is not a deterrent to travelers, especially adventure-seekers.
READ MORE: How to Adventure in Iceland (with Travel + Leisure)
WOW Air is one of two Iceland-based air carriers. The other, Icelandair, is also often known for cheap flights from the U.S., but uses a slightly different model than the "bare-bones" WOW Air.
While Icelandair generally offers full services included in the airfare, WOW Air charges very little for a ticket, but additional fees for everything else. WOW Air charges passengers for food, seat choice, large carry-on bags and checking in a bag.
Travelers are also advised to keep using Google Flights or other fare alert services to track flight prices, since there is no clear way to predict when flight prices may change. The WOW Air roundtrip deals will end in March 2018.