3 Great Money Lessons from Yogi Berra
Money is not a client of any investment adviser featured on this page. The information provided on this page is for educational purposes only and is not intended as investment advice. Money does not offer advisory services.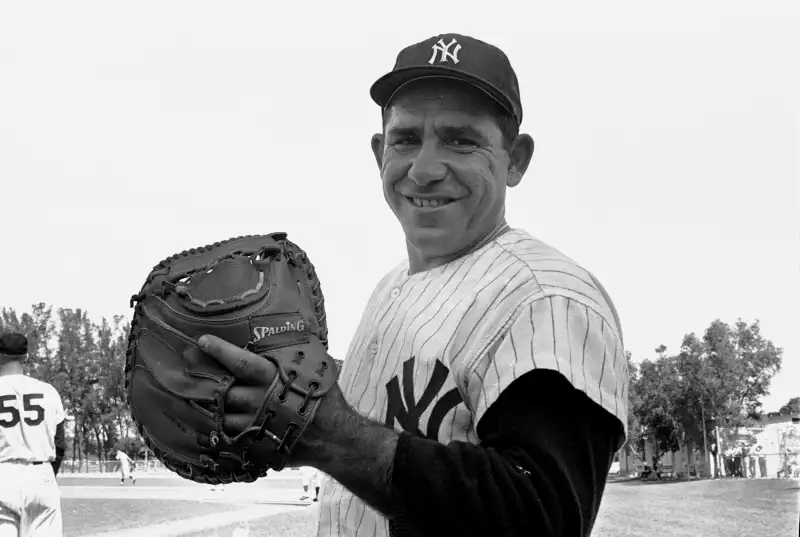 New York Yankee Hall of Fame catcher Yogi Berra passed away yesterday from natural causes in his home in New Jersey yesterday. He was 90 years old.
The legendary three-time MVP award winner appeared in the most World Series of any player (14) and was one of 100 players named to the Major League Baseball's All Century Team in 1999. But he's also remembered for his colorful wit and malapropisms.
While such famous phrases like ""It ain't over 'til it's over" and ""It's deja vu all over again," have claimed a place in the zeitgeist, some of his other less-famous musings actually make for good financial advice. Consider the following.
"We made too many wrong mistakes"
Investors have this nasty habit of buying high and selling low, and as a result have barely beaten inflation over the past 20 years. Ideally you'd want to build a low-cost, diversified portfolio, which you can do with only three of Money's recommended list of mutual and exchange-traded funds. You could also just purchase a target-date fund from Vanguard or T. Rowe price that will allocate the amount of stocks and bonds you hold. Of course, you would have been better off over the past 20 years just holding Treasuries. The bottom line: limit your incorrect errors.
"The future ain't what it used to be"
We live in a strange world today. Interest rates are at zero, China is struggling and stock brokers throw a fit even when the Federal Reserve maintains an accommodative stance. While it's important to dedicate yourself to a buy-and-hold portfolio, get ready for some rocky times. Investment firm GMO thinks timber, a renewable commodity that's tied to housing and economic growth, will beat stocks and bonds over the next seven years. You can invest in this asset easily through ETFs such as Guggenheim Timber (CUT) and iShares Global Timber and Forestry (WOOD).
"A nickel ain't worth a dime anymore"
You're right to worry that inflation can chip away at your savings and retirement income. But one reason why the Fed has kept interest rates low is that prices have failed to increase as fast as the central bank wants. One area where this really hurts Americans is wage growth, which has been sluggish ever since the Great Recession. While big ticket items such as college tuition and health insurance premiums keep rising, your paycheck isn't really keeping up.
Read Next: Unsolicited Financial Advise for Empire's Cookie Lyon