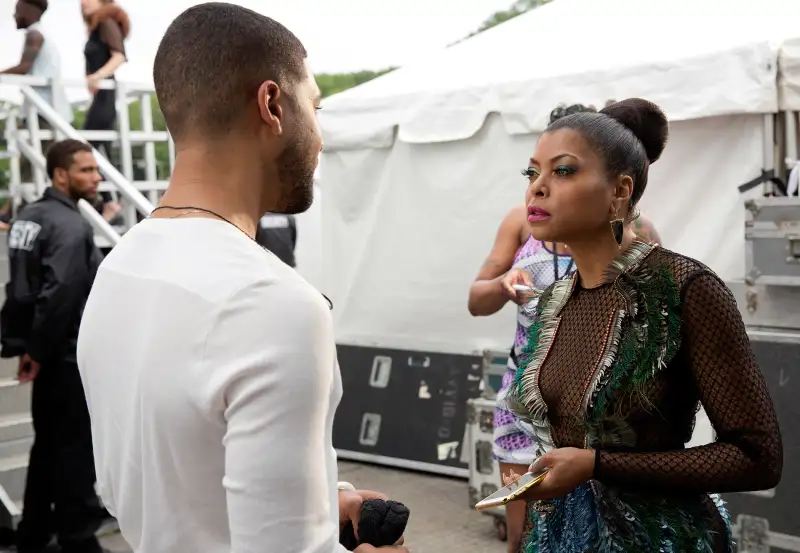 Taraji P. Henson's Cookie Lyon, the matriarch of Fox's mega-hit Empire, burst onto the scene last year as one of the freshest, most well-rounded (not to mention quotable) new characters on TV.
Cookie helped fund her then-husband's fledgling record company with $400,000 in drug money before ending up in prison for 17 years. When she comes out, it's a whole new world: Her ex-husband Luscious Lyon is a multi-millionaire thanks to the company Cookie helped build, which also happens to be on the brink of an IPO; her sons are independently wealthy; and she herself seems to have a decent, easily accessible chunk of change, considering her wardrobe and new digs.
The entire Lyon family has a lot to learn about finance—personal and otherwise. But since we're Team Cookie here, we'll offer one of television's top matriarchs some unsolicited advice from two professional financial advisers. Because, as Luscious Lyon would say, "The first rule of music: Always take the money."
Commie Stevens, the managing director of financial planning at Beacon Pointe Advisors, suggests Ms. Lyon should take things slowly—not exactly Cookie's strong suit—and plan for the future. Once lost, wealth is really hard to rebuild, which is why it makes sense for Cookie to invest in some professional help.
"She'll still likely be working and making an income, but regardless she'll want to put some money away for her future, whether that's for retirement or that's seed money" for a future business venture, says Stevens. "She should carve out some funds and invest them."
Read Next: The Best (And Worst) Bosses on TV
Cookie's business acumen isn't up for debate. She's depicted as a talented manager who helped launch her husband's career and is able to transition almost seamlessly from 17 years behind bars back to the industry, catapulting her clients to wider fame.
But working with industry suits is a lot different than Cookie's pre-prison business forays. Cookie needs to get a good team of lawyers on her side (as Cookie herself has pointed out, Luscious has a whole "army" of them) rather than relying on people in her immediate inner circle. Stevens suggests Ms. Lyon enlist a corporate attorney to look into her business rights (seriously Cookie, you didn't know you weren't on the company board?) and an estate planning attorney, in addition to a financial planner.
Not that she should trust her new team full-stop. As Stevens pointed out, Cookie's trust in others is what landed her in jail in the first place—she needs to look out for No. 1 and remain in control of her personal assets."It's important she doesn't give control to anyone," Stevens notes, "She can't give someone the authority to write checks on her behalf."
That includes protecting herself if she decides to move on from Luscious once and for all. "She would still want to make sure that if she were ever to remarry, she does her best to keep her assets," says Stevens.
Read Next: What Amy Schumer Can Teach You About Personal Finance
And, of course, Cookie would be wise to live within her means. Sure, her Alexander Wang and Balenciaga get-ups are part of her appeal—and Stevens acknowledges that it's important to invest in yourself and how you portray yourself to the world—but this is another case where the music manager needs to consider her long- term needs over her short-term wants.
Finally, despite the fact that her three sons are (mostly) grown-up and independently wealthy, Cookie should try to set a good example and help them get their own finances in order. Wendy Kowalik, president of Predico Partners LLC, agrees Cookie and her sons need to find an estate planning attorney, and stat. While Luscious may no longer be on the verge of death, the finale left all three boys and their mother in precarious financial situations. An estate planning attorney could smooth that all out.
"Cookie ... will start to get questions from the other executives, wanting to know who will take over," says Kowalik. "With the fighting that is already taking place between she and Hakeem, the Empire Lucious has built may quickly begin to unravel."
And seriously Cookie, get on that board. Or at least sign a contract.
Read Next: How to Stream Empire Online for Free