YouTube Is Rolling Out Its Cable Killer. Here's How It Compares to Other Streaming Services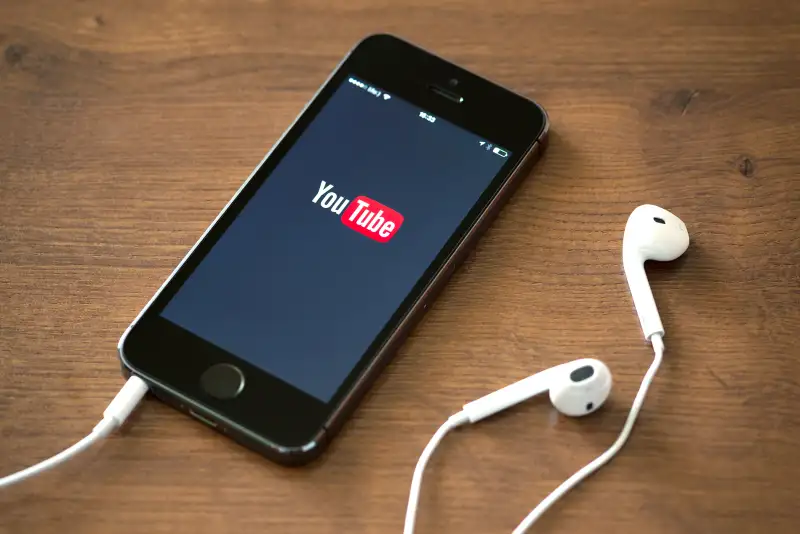 Anatolii Babii—Getty Images
YouTube, the world's biggest free streaming video site, will soon offer another way to cut the cable cord with the launch of YouTube TV. The Google-owned live-streaming TV service is expected to roll out in the coming weeks, with subscribers paying $35 a month for a package with roughly 40 channels—including all the major broadcast networks, plus a robust selection of sports.
Is it worth the price? That depends—it's not your only option.
YouTube TV enters the market alongside established cable alternatives Sling TV and DirecTV Now. All three streaming services have starting prices between $20 and $35, so they're far cheaper than the typical cable package. Yet all of them come with some sacrifices as well, in the form of standard channels that aren't included—at least not at the base price. (Note that if you want to go this route and dump cable, you'll still have to pay a high-speed Internet bill.)
The existing streaming TV services offer free seven-day trials for new subscribers, and it's likely YouTube TV will do the same once it's launched. So by all means take advantage of these promotions to test them out before you pay. (Just remember to cancel within a week's time, before you're charged.)
We've taken a close look at the options, and here's our take on the streaming TV landscape now that YouTube TV has joined the fray.
YOUTUBE TV
What you get: YouTube TV promises that subscribers will be able to stream all four big broadcast networks. That means, at long last, you should be able to stream NFL games on CBS and other stations that used to be mostly restricted to traditional TV viewing.
The basic package is expected to come with about 40 channels for $35 a month, and football fans are covered. In addition to broadcast channels, the bundle includes all the ESPN and Fox channels that have rights to most pro and college football games. Regional sports networks like Comcast SportsNet are part of the deal too, as are NBC's sports channels, so most subscribers should be able to catch their local sports teams, plus plenty of NHL and professional soccer action.
What you don't get: Channels like AMC, IFC, TLC, and Discovery aren't included. You won't find any Turner-owned channels either, so no MTV, CNN, TBS, or TNT. The latter two regularly broadcast Major League Baseball games and big-time basketball, including many NBA games and parts of the NCAA men's basketball tournament. Even more painful for sports fans, it looks like YouTube TV might not include some regional specialty channels—like YES in the New York metro area—that broadcast the local teams' games. So if you want to follow your local team, you may still be stuck with cable as the only option.
SLING TV
What you get: At just $20 per month for the basic streaming package, Dish Network's Sling TV is the least expensive option for a bundle of pay TV channels. The $20 "Orange" package comes with about 30 channels, including AMC, CNN, Cartoon Network, TBS, TNT, Comedy Central, and three ESPN channels. For $5 more per month, you can elect for Sling's 40+ channel "Blue" bundle, which adds various Fox and NBC channels (including some sports-focused options), but drops ESPN and the Disney Channel. Yet another Sling package includes all of the above for $40 a month. Extras like HBO and NFL RedZone can be added, but will push your monthly bill higher.
What you don't get: Depending on the package, you may have to pay $5 extra to stream ABC, and CBS is not available at all with Sling TV. Some local broadcast channels are available for streaming with these packages in some parts of the country, but not everywhere.
DIRECTV NOW
What you get: DirecTV Now seems to be the streaming serve with the most bang for the buck: $35 per month for over 60 channels. The basic bundle is similar to basic cable, with standard pay TV channels like A&E, AMC, CNN, Cartoon Network, Comedy Central, Disney, MTV, Fox News, Hallmark, Nickelodeon, TBS, TNT, and sports-focused programming from the main ESPN and Fox networks. But sports lovers take note: whereas this package has two ESPN channels, YouTube TV includes five ESPN stations for the same price.
What you don't get: CBS. Other broadcast networks are not necessarily included in every market. Plenty of sports-focused programming is available only if you opt for the $70-per-month package, and at that price point you might be better off just sticking with cable.
PLAYSTATION VUE
What you get: Streaming packages from Sony's Playstation Vue service range from $30 to $65 per month, but prices start $10 higher in seven major markets: Chicago, Dallas, Los Angeles, Miami, New York, Philadelphia, and San Francisco. You don't necessarily need a Playstation gaming system to watch; the service also works through devices such as Roku, Amazon Fire TV, and Google Chromecast.
At the low end, subscribers get roughly 45 channels, including ESPN and ESPN2, AMC, Disney, and a bunch of stations owned by Fox (Fox News, FS1, FS2, FX) and Turner (Cartoon Network, CNN, TBS, TNT), plus some live local broadcast channels in select markets. The top-end package features about 90 channels, including all of the above plus three extra ESPN channels, premium options like HBO and Showtime, and (usually) regional sports networks.
In advance of March Madness 2017, Playstation Vue launched a multi-view feature allowing subscribers to watch three live channels—potentially, three live men's college basketball tournament games—on the same screen. Each account can stream content on up to five different devices simultaneously, and a cloud DVR service will save programs for up to 28 days.
What you don't get: Depending on where you live, you may not be able to stream live programming on major broadcast networks. Instead, an "on-demand" version of the channel may be available, allowing subscribers to tune into many shows at some point after they've aired live. Regional sports channels generally aren't included in the base package, if they're offered at all.
BEST VALUE?
The best deal is obviously a subjective proposition based on the individual's preferences. Overall, though, we're giving the nod to the $35 YouTube TV service for three main reasons: 1) the inclusion of all four broadcast networks and a robust sports selection, making it easier to cut the cord and view the most popular content on the go; 2) each subscription allows you to set up six different account profiles (they're all supposed to be living in the same household) and stream from three devices simultaneously; and 3) every account comes with unlimited DVR storage at no extra charge.
By contrast, Sling TV allows just one stream for the $20 package, but up to four simultaneously streaming devices for the $40 bundle, and DirecTV Now is limited to two simultaneous streams per subscription. DirecTV Now does not have a DVR option, and Sling is testing a DVR service in beta, with customers currently limited to 100 hours of storage for free.
However, if you're not a huge consumer of TV, or if you tend to do most of your viewing from home rather than on the go, you could probably get by spending less than the $35 a month charged by YouTube TV. Consider opting instead for Sling's $20 or $25 bundle, and combine it with a digital antenna that'll provide your local broadcast networks free of charge.