Why $1,000 Car Payments Are Becoming the New Normal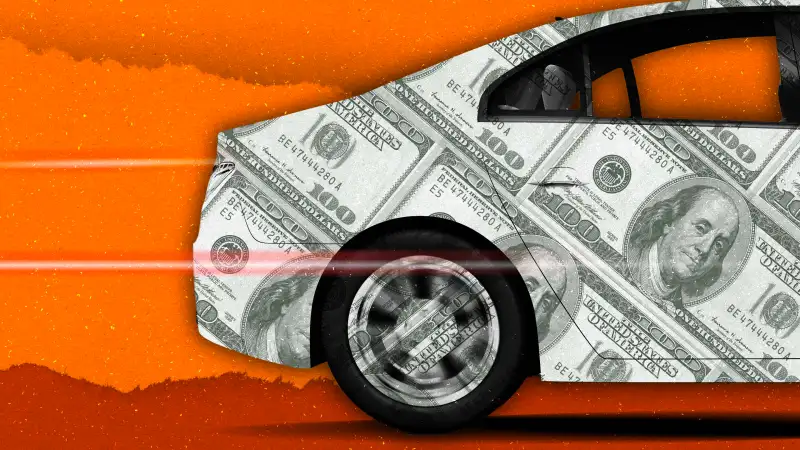 More than 1 in 6 car buyers are now committing to monthly payments of $1,000 or more as auto loan interest rates just reached the highest level since 2007.
The share of new car buyers with four-figure monthly payments was 17.1% in the second quarter of the year, up from just 4.3% during the same period in 2019, according to a new report from the automotive research firm Edmunds.
Car buyers are facing high prices — close to $50,000, on average — and they're paying more per month in interest. Meanwhile, luxury cars have become more popular relative to cheaper alternatives.
But according to Edmunds, there's another reason why $1,000 monthly payments are becoming more common: Some buyers are taking out loans with shorter-than-normal financing terms to score a better financing deal, which means higher monthly payments.
What experts say
Making high monthly payments can be a savvy way to avoid interest if you can afford it, according to Edmunds. But what's worrisome is that other buyers with $1,000-plus monthly payments are spending more than they can really afford, putting themselves at risk of being underwater on their loans and in a tight spot if they have to sell.
"There are better ways and worse ways to spend $1,000 per month on a car note," Ivan Drury, director of insights at Edmunds, said in the report.
Among those agreeing to $1,000 monthly payments, nearly two-thirds have longer loan terms between 67 months and 84 months. The share of buyers with short loan terms (31 to 48 months) is much lower (15.6%).
The country's love for cars often leads buyers to make decisions "economists would consider irrational," Jonathan Smoke, chief economist at Cox Automotive, said on an industry call last week. "They overspend. They break budgets. They forego other expenses in order to get the ride they want."
Average monthly car payment hits a record high
Part of the issue is that Americans who are accustomed to buying new cars are finding that when they go to shop now, they can't get anything close to the same deal they got the last time around.
The average price of a new vehicle is now over $48,000 per Kelley Blue Book data, an increase of more than $7,000 in the past two years.
With auto loan interest rates at 7.1%, it's simply a challenging time to buy a car. Even though there are some signs the market could be improving as vehicle inventory rises and discounts return, the average monthly payment on a new car reached a record high of $733 in the second quarter, according to Edmunds.
More from Money:
To Save Money on Insurance, Drivers Are Agreeing to 'Incredibly Intrusive' Monitoring Technology