2015 Super Bowl's Most Fun, Stupid, and Absurd Prop Bets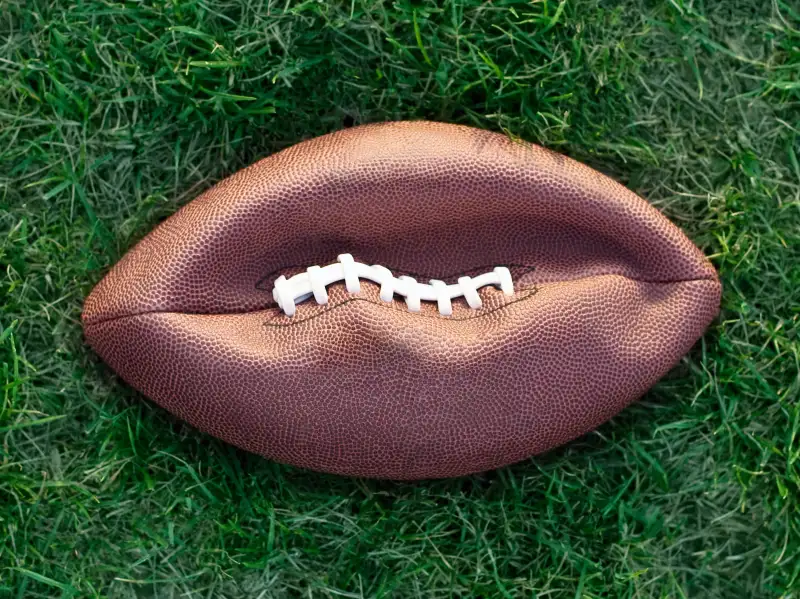 Steven Puetzer—Getty Images
The Super Bowl is on Sunday. Who are you picking in the coin toss? What's the likelihood of hearing some variation of the phrase "deflated balls" on air during the game? How about your take on Katy Perry's choice of outfits during the halftime shows? The odds favor skirt, but you'll make more money if you bet she wears pants and she does—and you'll really clean up if you guess right that she dons a whipped cream bikini (18/1 odds).
Known as "prop" bets—short for proposition—these kinds of quirky novelty wagers only tangentially related to the game are increasingly popular during the Super Bowl. For example, the Westgate Las Vegas Sportsbook offers roughly 350 different kinds of bets related to this year's Super Bowl. The Bovada sportsbook has hundreds more bizarre betting options, many involving events far away from the football world, such as whether the Dow Jones Industrial Average will be up or down the day after the game, and whether or not Punxsutawney Phil will see his shadow on Groundhog Day.
In most cases, gamblers can't pretend to have genuine insight as to what's going to really happen in these silly scenarios, so winning a bet is like correctly picking the flip of a coin (which you can wager on too, naturally). You can not only bet on whether the Super Bowl opening coin toss lands on heads or tails, but on which team will win the coin toss, and whether the team that wins the coin toss will ultimately win the game.
The history of Super Bowl prop bets dates back to 1985, when the Chicago Bears gargantuan defensive lineman William "The Refrigerator" Perry was used during the season as a running back in goal line situations, and his popularity led to a quirky bet concerning whether he'd score a touchdown during the Super Bowl. (He did.) Countless absurd bets have followed, such as the proposition in 2013 as to whether any players will be arrested in the lead-up to the game, and whether or not the announcers at last year's Super Bowl would say the word "marijuana" during the telecast. (The game concerned teams from two states where recreational marijuana sales became legal in 2014.)
By some reckoning, roughly one-third of all Super Bowl wagers aren't about basics like the over/under or which team will win, but are prop bets like those cited above. Why are people interested in betting on such gimmicky nonsense?
Bruce Svare, a psychology professor at SUNY-Albany who studies sports and addiction, says that there isn't much research regarding prop bets, at least partially because the phenomenon is so new and, for now at least, largely limited to the Super Bowl. "What I can tell you is that the gambling industry is willing to devise anything to bring more money their way in profits," Svare said via email. "Proposition betting is probably very popular because gamblers seek frequent and immediate action and gratification."
In fact, the strangeness and novelty of these gimmicky bets is likely part of the allure. "It is well known that novelty can also drive biochemical events in the brain that may lead to increased interest and ultimately greater vulnerability to addiction for some individuals," Svare said.
Among the 2015 Super Bowl's silliest prop bets, the subjects for wagering include:
Bill Belichick's Fashion and Facial Expressions
In a bet involving the color of hoodie worn during the game by the New England Patriots coach, gray is the favorite, while blue and red are the underdogs. Place a $100 bet on gray, and if you're right, you win $50. Another bet involves the odds of the surly, ultra-serious coach actually smiling on camera during the game.
Meaningless Game Statistics
You can bet on the total yardage of all made field goals during the game (over/under: 111.5 yards), whether or not the first kickoff results in a touchback, the length of the game's shortest touchdown (over/under 1.5 yards), and if the game will decided by exactly 3 points, among other options.
The Announcers
You can wager on the number of times halftime performer Katy Perry will be mentioned on air during the first half of the game, as well as how many times the announcers will say "deflated balls" (over/under: 2.5) during the telecast.
Other Sports
For instance, you can bet whether there will be more goals in an NHL that day (perhaps Coyotes-Canadiens or Blues-Capitals) than there are touchdowns scored in the Super Bowl by the Patriots and Seahawks. Other bets involve Barclay's Premier League Soccer (will Cristiano Ronaldo score more goals than Marshawn Lynch has touchdowns?) and the NBA (Will the Warriors' Stephen Curry make more 3-pointers than there are made field goals during the Super Bowl?).
Stuff That Has Nothing to Do With Any Sports
In addition to one-air mentions of Katy Perry's name, gamblers can place bets on what songs she'll sing, whether she'll wear pants, shorts, or a skirt, and whether or not singer Idina Menzel will omit at least one word in her rendition of the National Anthem before the game.
Marshawn Lynch's Crotch
The Seahawks' running back was fined $20,000 recently for grabbing his crotch to celebrate a touchdown against the Green Bay Packers, and he was fined $100,000 earlier this season for not speaking to reporters. Ironically, the NFL has been selling photos of Lynch's crotch-grab celebration for $150 a pop. What does any of this have to do with betting on the Super Bowl? Well, gamblers can bet on whether Lynch will grab his crotch in the game after scoring a touchdown—a $100 bet that the crass move will indeed happen will pay $400.
The tacticians out there will notice that Lynch made a rare media appearance this week in order to avoid being hit with a $500,000 fine by the NFL. That may indicate he's not keen on getting fined again, and therefore would make the case that Lynch wouldn't make an obscene gesture during the Super Bowl. To break down this proposition further … oh, who are we kidding? This is a wager about a guy grabbing his crotch. If you're betting on this, you're not thinking about it too seriously. We hope.