3 Awesome Cameras That Will Outshoot Your Smartphone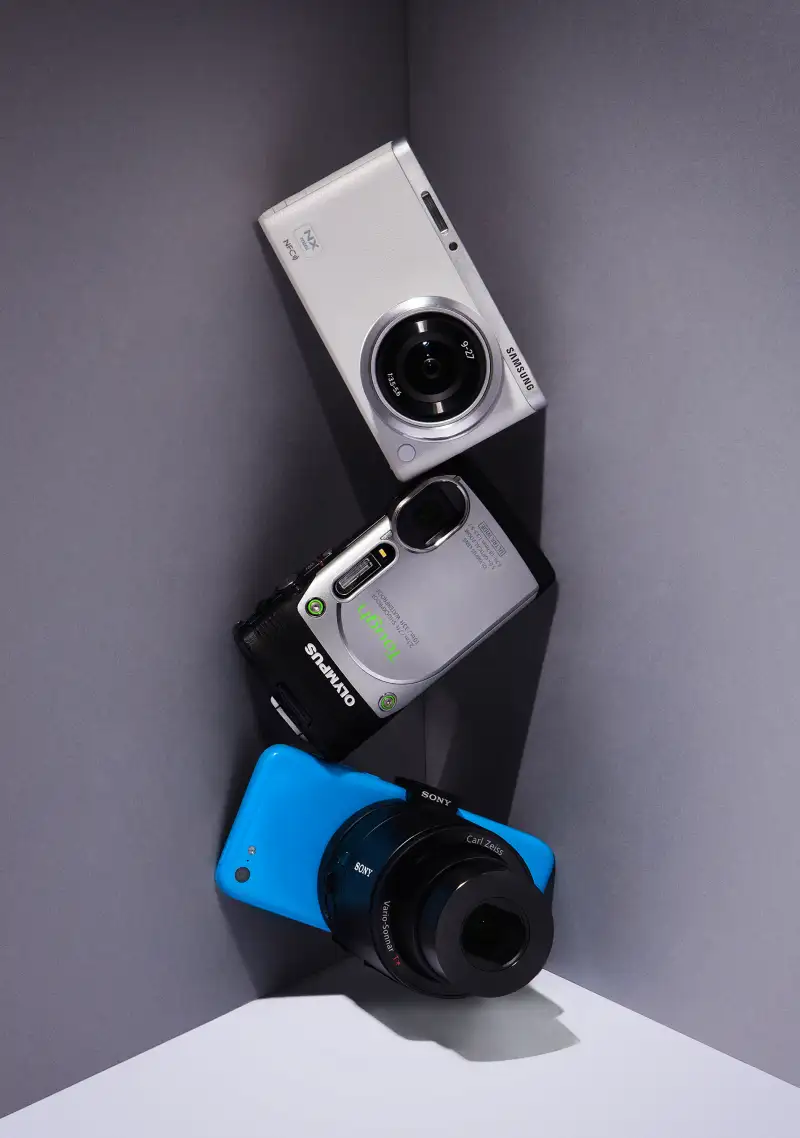 Samsung NX Mini
This $500 camera pairs a removable nine- to 27-millimeter zoom lens with a pocket-size camera. The ability to swap lenses lets you shoot everything from landscapes to close-ups, says Les Shu, Digital Trends photography editor.
The Details: Try any Samsung NX lens with this 20-megapixel camera. You can use the built-in editing software to tweak your images right on the Samsung's three-inch touchscreen, then send the photos via Wi-Fi to any smart device.
The Specs: 6.9 ounces, 4.4"x 2.4"x 0.9"
Olympus TG-850
Freeze, ­submerge, or drop the $200 Olympus. It can take it.
The Details: The camera's wide-angle lens is ideal for landscapes and has novice-friendly features like face detection and redeye reduction. Want a selfie? Just rotate the LCD screen 180 degrees. Plus, the rugged Olympus, waterproof to 33 feet, can go where other cameras can't, says Tony Northrup, author of Stunning Digital Photography.
The Specs: 7.7 ounces, 4.3" x 2.5" x 1.1"
Sony Cyber-Shot DSC-QX100
The $450 Sony turns your cellphone into a DSLR-quality camera.
The Details: This device attaches to your phone, transforming your touchscreen into a viewfinder. Shoot a photo and it appears on your phone, where you can save and share it. The Sony has no flash but produces good low-light ­images. And even when you blow your photo up into a large print, "it will look sharp and won't be grainy," says Northrup.
The Specs: 6.3 ounces, 2.5" x 2.5" x 2.1"