3 Questions You'd Better Answer Before Starting a Business with Your Spouse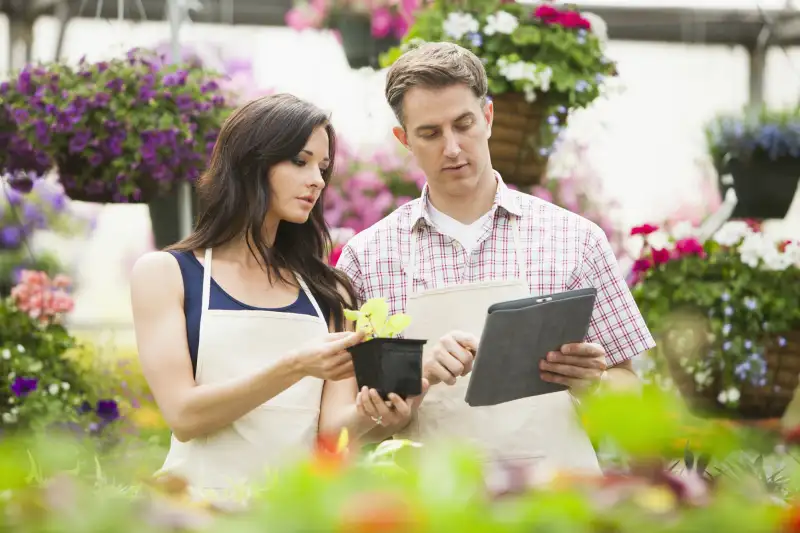 When people find out that I've been running a company with my husband since I was 24, the reactions are always a mix of shock and wonder. "How does that work out?!" they ask us.
I'll be honest: While it's been a lot of fun, there have definitely been bumps along the road. We jumped in head first back in 2009 with no clear vision for what we wanted to get out of the company. We were both just along for the ride.
Now, five years in, I think I'm able to offer some advice to others who are thinking about doing something they feel passionately about with someone they feel passionately about. I'd suggest making sure you're in alignment on these three areas before getting started:
1) How will you pay for expenses—your own and the business's? This is arguably the most important aspect to be in agreement on from the get-go. Studies have shown a negative correlation between consumer debt and marriage quality; add in the stress of business expenses and a lack of steady household income because you're both involved in the business, and you're likely setting yourself up for trouble.
For every tale of an entrepreneur who makes it big after going deep into the hole with credit cards, there are dozens of other stories about entrepreneurs who are still struggling to pay off their plastic many years later.
What worked for us: We built up a six-month emergency fund before we ever left our jobs to start the new business. This absolutely saved us in the early days, since it took more than three months of hard work to earn a single penny for the new business.
Other couples I've talked to have had one partner stay in a full-time job while the other partner goes all in during the early days. This diversifies the risk and allows the couple to focus on building the company together without the stress of wondering how the bills will get paid. Once the company is to a point where business is consistent and the couple has been able to establish a safety net of emergency cash, both partners can commit to the business full time.
2) What is your vision for the company? A second point to be in alignment on before starting your business: your visions for your company's future. How big do you want your company to become, and what types of sacrifices—typically time put into the business—are you willing to make to get there?
This vision will inevitably change over the years, so don't discuss it once and consider yourself set for life. During the course of our business, we've had to make new decisions about whether to sell the business (we decided not to) and whether to slow down after having our first child (we decided this was the right choice).
3) What role will each of you play in the business? This may sound silly at first, but it's important to set clear expectations of who will do what.
After meeting many other couples who run businesses together, I've found that in the most successful pairs, the spouses complement each other's skill sets. For example, one is very business minded, while the other is the creative force behind the business. One might be great at managing the business behind the scenes, while the other is very good at managing client relationships.
I'd suggest making a list of roles that will need to be covered within the business, and then divvying these items out; that way, no one steps on anyone's toes.
I'm not saying that answering these questions will prevent you from ever squabbling with your spouse about the business (if only!). But having the conversations early on can help you set the foundation for success—and prevent major disagreements from damaging your business or your marriage.
Allie Siarto is the co-founder of Fare Oak, an online women's clothing company.
Young Entrepreneur Council (YEC) is an invite-only organization comprised of promising young entrepreneurs.