How to Keep Your Kids From Racking Up Big In-App Charges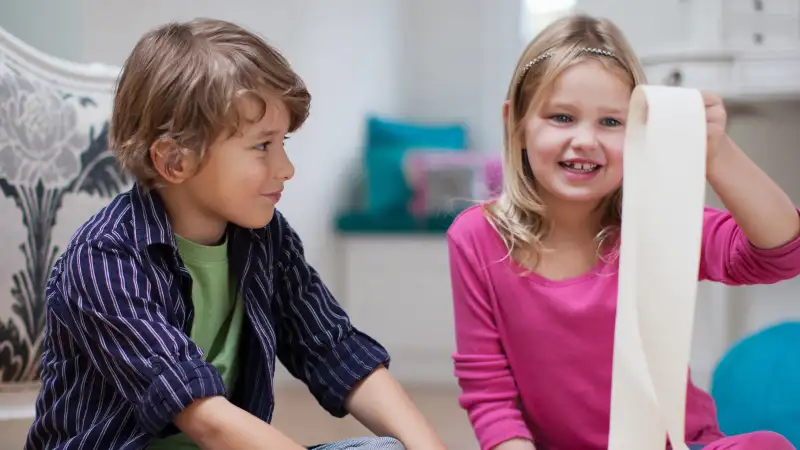 Paul Bradbury—Getty Images
If you've been using your Kindle Fire as an electronic babysitter, beware that it might cost you more than a real babysitter. In a new lawsuit, the Federal Trade Commission says that Amazon has wrongfully billed some parents for unauthorized app purchases made by children.
How? Many free apps marketed towards kids let users make additional "in-app" purchases as they play the games. For example, download the free app "Tap Zoo," and your kid can fill a virtual zoo with imaginary animals and habitats. Sometimes those items cost imaginary money – but other times, they cost real money, the FTC says.
The federal agency cites one customer hit with $358 on game bills (it doesn't say which game.)
We've heard this story before: In January, Apple agreed to settle charges that it too had billed parents for unauthorized charges on kids' games. But Amazon has pledged to fight the FTC's lawsuit, arguing that the company has responded promptly to customer complaints, refunded purchases by kids and improved parental controls since launch.
As technology evolves to make it easier and easier to spend money, kids' apps will likely remain a battleground. But in the meantime, here's how to keep your kid's virtual zoo running under budget.
The simplest solution: Turn off in-app purchases entirely.
On Kindle Fire, go to settings for the Amazon Appstore and turn off "in-app purchasing." Apple products will let you disable the ability to install apps, delete apps or make in-app purchases. Just go to settings and tap "enable restrictions."
At the very least, set up a password for in-app purchases.
Require that all users type a password before making any purchases – and make sure it's a different password than the one you use to unlock your device. On Apple products, go to settings and tap "enable restrictions." On Kindle Fire, go to settings and adjust "Parental Controls." But here's the problem: On Kindle Fires, each time you enter your password to buy something—say your kid badgers you into letting him buy that one new animal—the FTC says there's a window of time when (15 minutes to an hour) when anyone using the device can continue making in-app purchases.
The FTC also argues that the password prompt is vague and doesn't explain how much you'll be billed. So enter that password with caution.
Do a little research before you let your kid buy an app.
Maintain a healthy suspicion of "free" apps. Oftentimes, free apps make money by collecting data about users, showing users advertising, or encouraging in-app purchases. But it's not always easy to tell which apps will let your kid run up a huge bill. As of 2012, about 84% of the apps that let kids make in-app purchases were advertised as "free," according to an FTC survey. Before you buy an app, read the full description to see if it allows in-app purchases. Also read reviews for the app, and try it out yourself before you let your kid play with it.
Switch to airplane mode or turn off Wi-Fi.
"Airplane mode" is a setting that turns off Wi-Fi – making it impossible to buy or download apps, or do anything else online. Quickly turn it on before handing over your device, and your kid should be able to play without making any new purchases. On Apple products, you can turn on airplane mode or turn off Wi-Fi under settings, or by swiping from the bottom of the screen and tapping the airplane icon. On Kindle Fire, you can turn on airplane mode by going to "Quick Settings" and then "Wireless & Networks."
Did your kid run up a huge bill on a mobile device? How did they do it? Did you get a refund? Do you have any advice for other parents?
Money wants to hear your story. Fill out the confidential form below. We won't use your information unless we speak with you first.
( function () {
const contact_forms = document.getElementsByClassName('contact-form');
for ( const form of contact_forms ) {
form.onsubmit = function() {
const buttons = form.getElementsByTagName('button');
for( const button of buttons ) {
button.setAttribute('disabled', true);
}
}
}
} )();
Name(required)
Email(required)
Comment(required)
Submit
Δdocument.getElementById( "ak_js_1" ).setAttribute( "value", ( new Date() ).getTime() );