4 Ways to Lighten Your Kid's Debt Load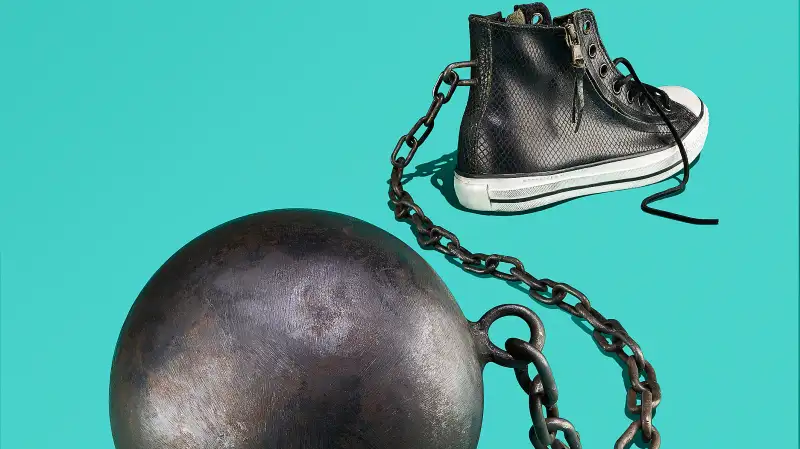 Michael Crichton + Leigh MacMill&
No Mom or Dad wants their adult children to view them as a walking ATM. Still, when they're struggling financially, what are you going to do?
One thing's for sure: A lot of them do need help. The typical 25- to 29-year-old owes more than $35,000, according to a recent study from PNC Financial Services—and only about 40% of them say their debts include student loans. No wonder that between credit card balances, car payments, and other bills, 78% of the millennials with debt reported in a new Ameriprise survey that they feel woefully overextended.
If your child is one of them, of course you want to help. These steps will let you do that—without undermining his autonomy or risking your own financial security.
Offer Advice, Not Cash
Resist the impulse to provide a handout, at least initially. After all, you probably need the money for retirement. Plus, you'll lose a teachable moment. "Bailing your kids out doesn't help them learn fiscal responsibility," says financial adviser Deena Katz, an associate professor of personal financial planning at Texas Tech University.
Instead, she suggests, offer to review your child's expenses and identify ways to free up cash to help with debt payments. Junior isn't eager to share details about his money with Mom and Dad? Encourage him to use sites such as youneedabudget.com to create a workable plan. Or offer to pay for a year of budgeting help from a professional adviser at a financial planning site such as LearnVest.com ($89 setup, $19.99 a month).
Tackle the Plastic
Twentysomethings often pay lofty credit card rates of 22% or higher owing to their meager credit history and low credit scores (average for millennials: 628). Suggest your child call her issuer and ask for a lower rate, pointing out—if true—her history of on-time payments. "If the provider doesn't budge, use Bankrate.com or CreditCards.com to shop for a lower-rate card to transfer the balance," says Beth Kobliner, author of Get a Financial Life: Personal Finance in Your Twenties and Thirties.
Another option, says Gerri Detweiler, director of consumer education for credit.com: Take out a lower-rate loan to pay off the balance. At peer-to-peer lending sites Prosper.com or Lendingclub.com, a millennial might nab a 12.5% rate from investors.
Wrestle Down School Loans
Also help your child explore ways to lower the monthly bill for college debt, such as income-based repayment plans for federal loans. Instead of the standard 10-year payback term, monthly payments under this program are capped at 10% or 15% of the borrower's discretionary income, depending on when they took out the loans.
The downside is that your kid may rack up more interest over a longer payback period. Any balance remaining will be forgiven after 20 or 25 years of consecutive payments, though taxes will be due on the amount. Have a kid who's a teacher, works for Uncle Sam, or has another public-service job? He may qualify for loan forgiveness after 10 years with no taxes due. (Get details from the Department of Education here.)
For private student debt, your child may be able to get a lower-rate refi or consolidation loan through another lender or credit union, says Detweiler. Check out student loan comparison shopping sites such as Simpletuition.com and Overturecorp.com for sample offers.
Provide Temporary Refuge
If your child is in too deep for these strategies to work, go bigger. Maybe you suggest your child move home for a bit and direct "rent" toward loan repayment. Or, if you can really afford it, you might pay off her credit card debt—but be clear this is a one-time-only gesture.
Just remember: "Financial help between parents and adult kids is fraught with emotion for both of you," says Olivia Mellan, a Washington, D.C., therapist who specializes in money issues. Helping your adult children doesn't give you permission to meddle in their lives, says Mellan, and don't be surprised if they don't act grateful. In other words, nothing's really changed from when they actually were kids.
More on Financial Independence
7 Ways to Get Your Kid Out of Your Basement
Is Living with Mom and Dad Starting to Cramp Your Style? Take These Steps to Independence
Taking Five Years to Earn a B.A. is Common—And Costly. Here's How To Get Out in Four