7-Eleven Is Giving Away Free Slurpees All Week Long. Here's How to Get One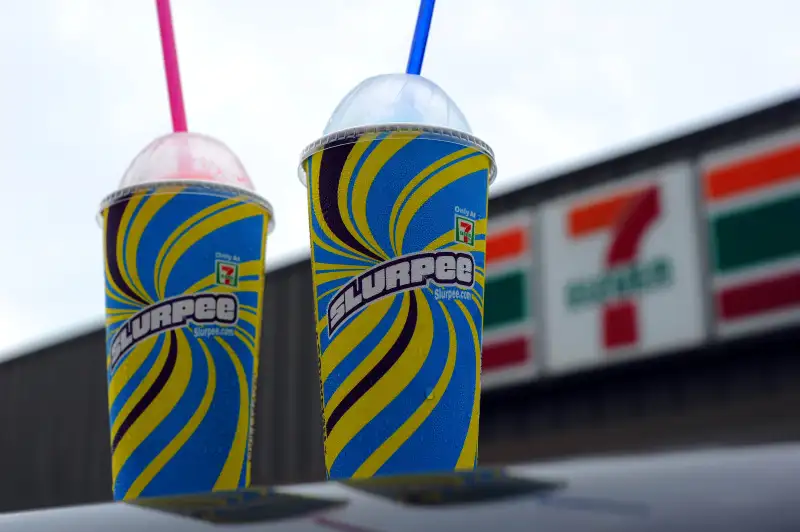 TIM SLOAN—AFP/Getty Images
7-Eleven has an awesome end-of-summer deal that may seriously increase your Slurpee consumption: For an entire week, you'll get a free Slurpee every time you buy one at regular price.
The special new free Slurpee deal from 7-Eleven lasts from Monday, August 13, to Sunday, August 19. Head into a 7-Eleven anytime during this period for buy-one-get-one-free Slurpees.
The deal is available to all customers, with no rewards program membership required. If you do happen to be a member of 7-Eleven's 7Rewards loyalty program, both the Slurpee you pay for and the free one will count toward the convenience store's "Buy Six, Get the Seventh Free" drink reward.
For 7Rewards members, then, this week's deal amounts to something even better than the basic buy-one-get-one-free Slurpee offer. You'll get four free Slurpees for every three Slurpees you buy this week, if you're registered with the 7Rewards programs.
This week's promotion is good on any size Slurpee, in any flavor, but the free Slurpee has to be the same size or smaller than the one you pay for. An iconic cereal, Cap 'N Crunch Crunch Berries, is the newest flavor 7-Eleven Slurpee, introduced this summer.
You can share the second Slurpee with a friend or drink both yourself — it's totally your call, and your brain freeze that's potentially at risk.