Olympic Skater Adam Rippon: The Biggest Money Lesson I've Learned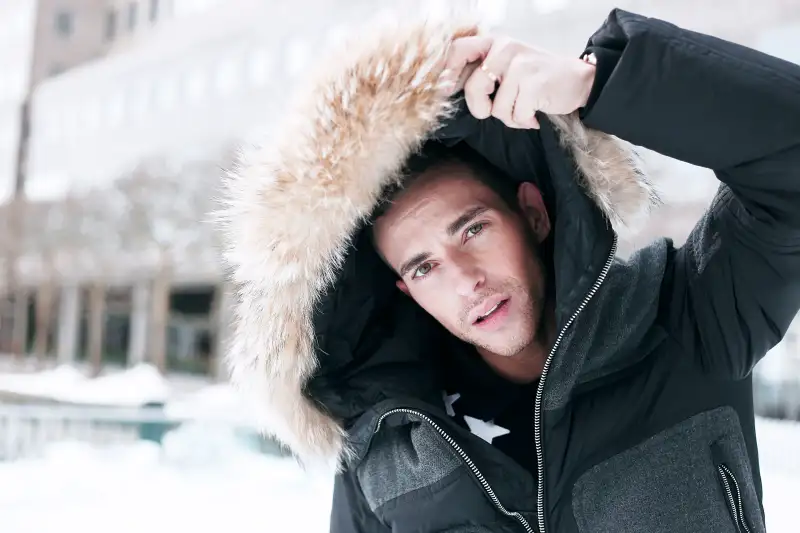 Photograph by Alex Scimecca
Olympic figure skater Adam Rippon became a household name this past February when he wowed audiences during the 2018 PyeongChang Winter Games. But as good as he is on the ice, the 28-year-old has learned some difficult money lessons over the years. He recently stopped by Money's New York City offices to talk about making ends meet, his investing habits and his biggest weak spot for spending.
How much did it cost you to train for the Olympics?

When I'm training, the expenses can be a lot. I have a private coach that I work with every day, from 15 minutes to an hour. And the rate can be from $100 to $145 an hour. My costumes are done by a friend of mine, and they range anywhere between $1,200 and $4,000 each. And then I have choreography and ice time. A lot of the money that I make from skating goes right back into my career.
Your financial situation now is probably a bit different than a few years ago, when you were starting out.
I had to really manage and budget. I would spend $50 a month to be a member of the only gym in the area. It had apples out in a little area where you could sit and have a glass of water. When money was tight, I would go into the lounge area, and I would steal all the apples. The gym also had tea, so I would take all the tea too. When I couldn't afford to get too many groceries,
 I would just [eat] the apples, which I'm allergic to.
You're allergic to apples?
Yeah, but when you're dirt poor you're like, "Oh, I'll take the risk."
What is the biggest money lesson that you've learned up to this point?

You may think you know what you're doing, but you should always ask somebody to help you. You should have somebody help you budget, make
 a goal sheet, plan out what you're doing. Do you want to buy a new car? Do you want to buy a house? What I've learned is that you don't always know best.
Sometimes, asking for help is the hardest thing to do, but it's also the thing that you'll be most grateful that you did.
Photograph by Alex Scimecca.
At the end of the Olympics, you said the first thing you would do when you got home was go to Target and buy wine. Did you end up doing that?
I said that I wanted a glass
 of Sauvignon Blanc [from] Oyster Bay. And they actually sent me four cases of wine. So I didn't even need to go
 to Target, which was great.
Do you have any money weak spots?

The one thing that is super dangerous is shopping online. It's just three clicks and it's already sent to your house in five minutes.
Will you be at the 2022 Winter Olympics?

I mean if I go to the Olympics next round it's because I found a good deal on a vacation or something.