Airbnb Will Now Let You Book a Kayaking Trip Alongside Penguins or a Picnic With a Pig Named Pickles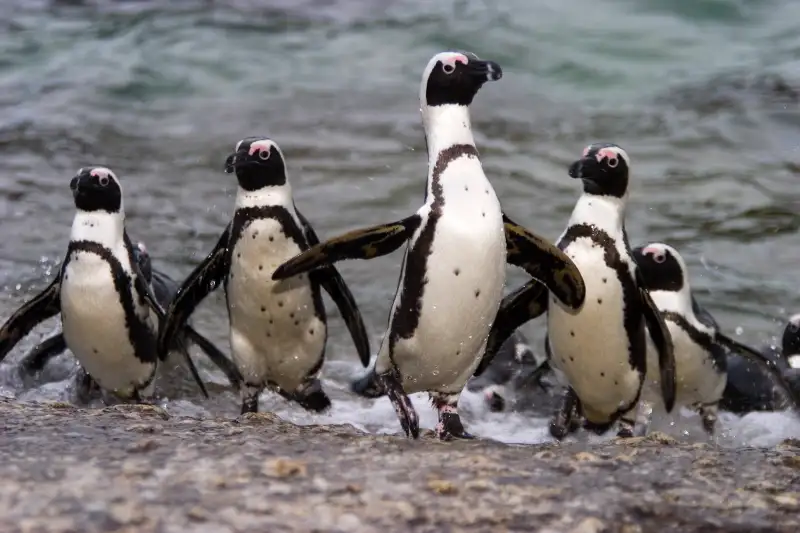 Thorsten Milse / robertharding—Getty Images/Robert Harding Worl
Travel booking sites are increasingly taking an active stand against wildlife activities and tourist attractions that don't prioritize animal welfare. But don't worry: There are also some new options for tourists to interact with animals on vacation and feel good about the experience.
On Wednesday, TripAdvisor banned ticket sales to any parks or attractions that breed, import, or capture whales and dolphins. That includes SeaWorld: TripAdvisor says that after "an extensive consultation process with a range of experts, including marine biologists, zoologists and conservationists," it will no longer sell tickets or generate revenue from keep such sea mammals in captivity. The ban is in effect for its flagship TripAdvisor site as well as the popular excursion-booking service it owns, Viator.
The SeaWorld booking ban is the latest move in TripAdvisor's efforts to be more sensitive to animals and animal rights. In 2016, the travel company enacted an animal welfare policy that prohibited the sale of tickets to any animal experience in which humans have physical contact with wild animals, or where endangered animals are held in captivity. This includes experiences such as elephant riding and swimming with dolphins.
Concern for animal tourism has increased over the years, specifically after the 2013 documentary Blackfish took a backstage look into the troubling treatment of orcas at SeaWorld, and other aquatic parks. Since the documentary's release, SeaWorld has discontinued its orca performances and made a pointed effort to focus on animal rehabilitation as opposed to animal interaction.
Hand-in-hand with TripAdvisor's efforts, other travel booking engines have demanded better care for wildlife, and discontinued selling tickets to interactive experiences with wild animals. In July 2017, Expedia Inc. announced that it would no longer promote or book tickets to "certain wildlife animal interactions." Those included elephant rides, swimming with dolphins, tiger encounters, and other excursions where wild animals are forced to come in contact with humans.
Dozens of travel sites have stopped offering elephant-ride experiences in tours in recent years, thanks in part to animal rights activists groups, like PETA. Before the bans, academic studies had demonstrated that wildlife tourism remained popular in part because of a lack of education in the tourists who bought tickets from sites, including TripAdvisor, which failed to mention any concerns in how animals were being treated.
You can still have some amazing experiences with animals on your next vacation with a clear conscience, though. Airbnb just announced that it would be offering special animal experiences among its booking options.
The new Airbnb Animal Experiences, which PETA approves of, assures travelers that the activities only work with local hosts who care about their animal's welfare, and they would have to follow the strict guidelines in place by the World Animal Protection agency.
The animal experiences from Airbnb range in cost from $10 and up, and they span across the world from kayaking with penguins in Cape Town to a four-day hike in areas where elephants live in Chang Mai, Thailand. You can also go on a picnic with a pet pig, Pickles, in San Francisco, or take a hike through the Mojave desert accompanied by a herd of 15 goats.
We've included affiliate links into this article. Click here to learn what those are.