Airline Exec Goes All in With Racehorse Company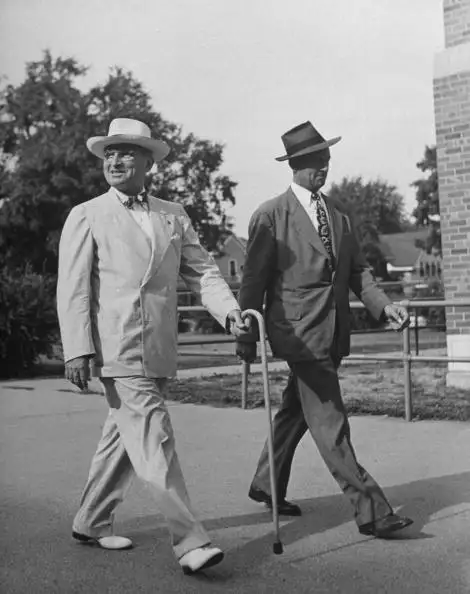 George Skadding./Time & Life Pictures/Getty Images
Steve Zerda's 25-year career in the airline industry followed a predictable flight path until, in 2010, he encountered a racehorse called Turbulent Descent.
The horse's owners were selling stakes to investors -- while keeping a majority interest -- and the avid racing fan decided to buy in.
"What I saw was a unique business model, where the owner could spread the risk," says Zerda. "And I could participate, without spending a fortune."
A director overseeing aircraft-component maintenance at Alaska Airlines, Zerda had already decided to take early retirement later that year.
His investment in Turbulent Descent gave him an idea for a new career: Buy yearlings, train them to run, then sell partnerships. After consulting trainers -- and confirming there were few syndicates for small-scale investors in Seattle -- he wrote a business plan.
His first acquisition as Z Thoroughbred Racing was a colt called Harbor Wind for $10,000. (With purses at the nearby track capped at $100,000, he didn't want to be saddled with costly horses.) He then set to work revving up interest via word-of-mouth and a website, soliciting investors to buy stakes of at least 5%. The money he raises helps fund grooming, training, and care, which runs more than $25,000 a year per animal.
With such high overhead, showing a profit requires winning races and, in the process, making horses appealing to breeders.
The risk is great, of course -- "you can buy any dumpy horse and lose your shirt fast," Zerda says -- but so is the potential reward. Harbor Wind raced 18 times in three years, earning over $50,000. Turbulent Descent won $900,000 before being sold for 12 times his original price.
Today, Zerda owns six horses and has a 10% stake in another. Thanks to winning purses plus proceeds from three sales, Z Thoroughbred made a $45,000 profit last year. "I seem to be able to locate good value," says Zerda, who reinvested the earnings. "And I have a good time doing it."
BY THE NUMBERS
$50,000: Capital Zerda used to launch the business
He determined that this amount -- from a deferred bonus he got when leaving his job -- would allow him to buy a horse a year for the first few years before he could bring in investors. (He has since sold 19 partnerships, with stakes from 5% to 20%.)
5 years : Period before quitting that he power-saved
As a result, he and his wife, Lisa, a director for a health insurer, have nearly $750,000 for retirement. The couple, who have two kids attending state colleges and a 15-year-old at home, are able to live on Steve's pension and Lisa's salary.
100%: Earnings he'll reinvest for the next few years
Zerda plans to forgo a salary -- he used to make $120,000 -- to grow the business. He'll continue buying yearlings, with hopes of selling them when they are around age 5, for three to five times what he paid. "Horses tend to retire once they've made $1 million," he says. "I'd like to position myself to follow that example."