Black Friday Sales Began Weeks Ahead of Time This Year. Here Are Amazon's Best Deals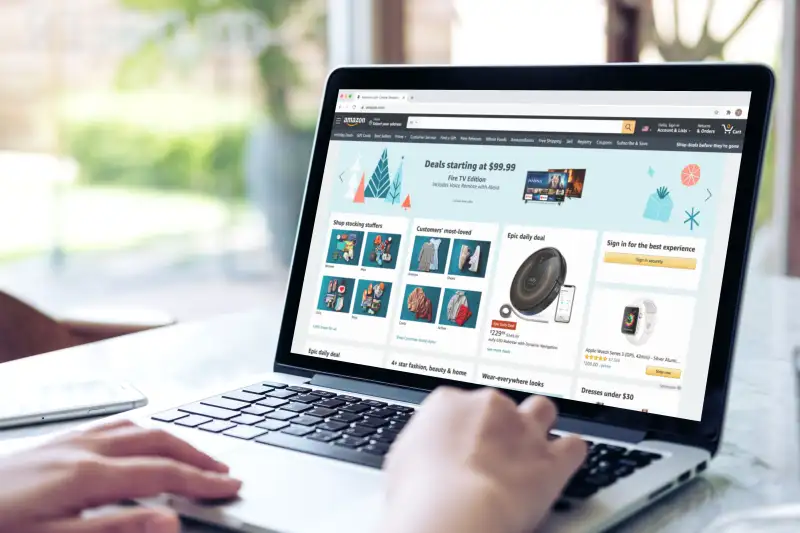 Attention shoppers: Black Friday sales are already well underway in 2020 at Amazon, Walmart, and other major retailers, regardless of what the calendar says.
Partly due to the coronavirus pandemic, the holiday shopping and deals season has expanded dramatically this year. And the takeaway for bargain hunters is that there's no need to wait for the day after Thanksgiving to find amazing discounts.
The sales marathon basically kicked off on Amazon Prime Day 2020 in mid-October, and shoppers can expect nonstop deals to pop up daily through Thanksgiving, Black Friday, Cyber Monday, and beyond. Walmart's Black Friday sales officially launched on November 4, with new deals going live (online and in stores) every few days.
While it's not totally clear when you'll find the season's absolute lowest prices — there's always some mystery and unpredictability to the matter — the deals we've been seeing in November so far are extremely competitive. They include the cheapest prices ever on Apple Airpods and amazing deals on smart TVs.
You'll find early Black Friday deals being promoted by almost every major (and minor) retailer, including Walmart, Target, Macy's, Best Buy, Kohl's, and, of course, Amazon. Unsurprisingly, for several weeks, the biggest player in online shopping has been rolling out new "Holiday Deals" sales and promotions daily.
Below is a list we'll be updating routinely on the best Amazon deals available right now. Prices are subject to change, and deals can (and often do) sell out or expire in a day or less. So act quickly if you'd like to take advantage of the discounts.
Amazon's Best Black Friday Deals: November 24
Roomba was come to define the robot vacuum category, and for a limited time you can save over $130 on the Roomba E5.
The Fire HD tablet, with 32GB of storage and a 10.1" screen, is nearly 50% off.
There are sure to be many Instant Pot deals during the Black Friday period, and this early one is very compelling: save nearly $60 on the Wi-Fi-connected Instant Pot Smart cooker.
Like Instant Pots, Amazon devices see big discounts around Black Friday and Cyber Monday. Look for sales of 40% or more off, like this deal on the Amazon Fire TV Stick 4K streaming device.
You can score a new Fitbit for $50 off at Amazon right now.
A few sets of Skullcandy headphones have big discounts now, including this pair for nearly 30% off.
Amazon is offering 20% to 40% off many kitchenware items from the highly-coveted Le Creuset brand, including this 3.5-quart cast iron Sauteuse oven.
More From Money:
The Best Smart TVs for Your Money, According to Tech Experts
Walmart's Black Friday Sale Already Started. Here Are the Best Deals Available Today
All the Winter Gear You Need to Stay on Top of Your New Exercise Habits (or Start New Ones)