Amazon Has a Flash Sale on L.O.L. Surprise! Toys Right Now, With Deals up to 65% off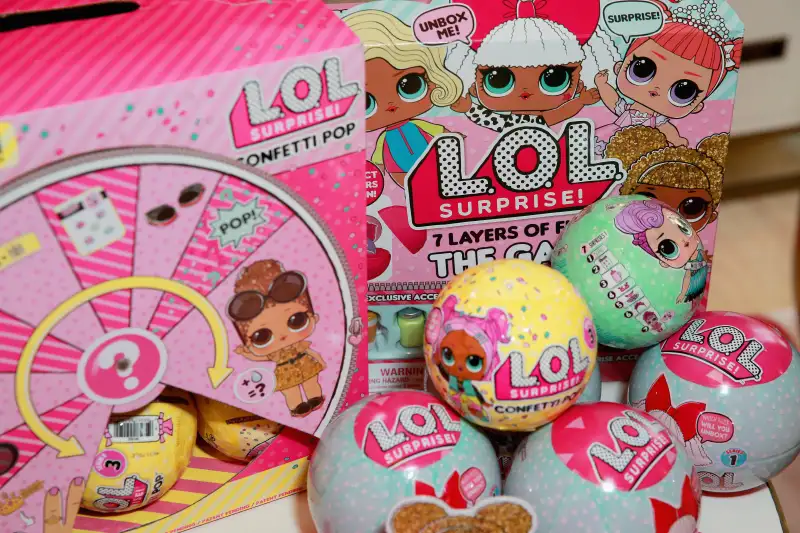 Rich Fury—Getty Images for MGA/L.O.L. Surp
Your best money-saving intentions are all well and good until they go careening smack into that Toy Your Kid Must Have.
We know this is especially tough as the holidays approach. When it comes to Black Friday toy deals, the cold reality is that just being able to buy the season's hottest toy at the list price can feel like a major win. We see the same thing year after year: People get into crazy bidding wars or pay insanely inflated prices to resellers just to get their hands on the season's hottest toy.
Well, stop the presses because Amazon is flipping the script. For one day only, the retailer's Deals of the Day page includes sales on nine different L.O.L. Surprise! toys.
If you've got kids within a certain age bracket in your life, these little dolls (and what can feel like millions of teeny accessories) need no introduction. And unlike many one-off fads, the popularity of pretty much all the L.O.L. Surprise! collections have had remarkable staying power.
Toy experts say there are a couple reasons why these toys are like shiny plastic catnip for little kids: They're "blind box" items, so there's an element of surprise — you don't know what version of a doll you get until you crack open the packaging — and there are a huge number of collections with lots of different dolls in each. ("Collect 'em all!" is sure to go down in history right behind "batteries not included," as the worst thing you'll hear in a commercial or read on the side of a box.)
Here are all the L.O.L. Surprise! toys on sale at Amazon today only, at prices up to 65% off list prices. (Psst — have a kid who's not into L.O.L. Surprise!? First, thank your lucky stars, then check out this great pre-Black Friday sale Walmart is having right now on a slew of kids' other favorite toys.)
We've included affiliate links into this article. Click here to learn what those are.