Amazon Is Rolling Out Stealthy New Discounts. Here's How to Find Them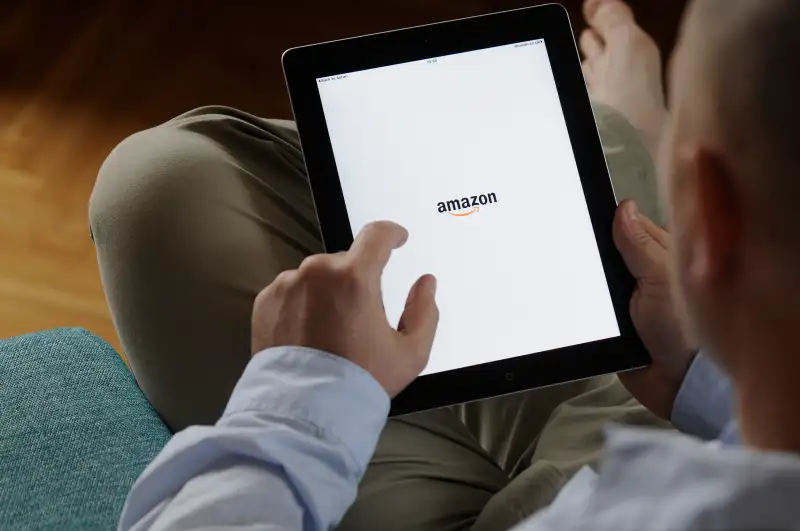 NurPhoto—NurPhoto via Getty Images
Amazon became a retail powerhouse by habitually undercutting the competition on price. Lately, the e-retail giant is showing just how far it will go to win online price wars: Amazon seems to be covering extra discounts for items sold by third-party sellers on the site—all to ensure that shoppers find lower prices at Amazon.com than they do from Walmart and other competitors.
Normally, Amazon only controls the prices for items it sells directly to customers, and third-party sellers price goods however they please on the site. But now, Amazon "is discounting some items sold by third parties, covering the cost difference itself to ensure competitive pricing," the Wall Street Journal reported.
How can you tell Amazon is adding an extra discount to beat the competition with lower prices? Well, Amazon says so right in the item's description. Shoppers can look for a line like this:
Don't expect a huge discount, though, and realize that snagging the deals may not be easy. Amazon appears to be lowering select prices from third-party sellers by 10% or less, according to the Journal, and the markdowns sometimes appear and then disappear within days. But if shoppers are lucky enough to be browsing when Amazon decides to cover the added discount, it seems like an easy way to save a few dollars.
Even given the murky world of variable pricing and complex e-retail pricing algorithms among e-retail competitors, the new strategy from Amazon seems particularly confusing. As a recent forum among Amazon third-party sellers shows, some sellers themselves seem mystified by how they work, and how and when Amazon decides to step in and lower prices on goods.
One of the items highlighted in the Journal story is a Risk Legacy board game sold by the third-party seller VirVentures. The normal price on Amazon is listed at $46.56, but it was available for $43.92, or 3 cents less than the asking price at Walmart.com, thanks to a 6% "Discount provided by Amazon," according to the Journal. When Money checked out the same item on Monday morning, the price for the same item sold by VirVentures on Amazon.com was down to $42.88.
Even stranger, when Money did some general browsing for the board game on Monday, an even cheaper price was available directly from Amazon. Risk Legacy was priced at $38.97, down from a bizarrely inflated list price of $59.99, if sold and shipped by Amazon.
The bottom line is: Amazon's new discounting tactic might very well help you find a cheaper price for items sold via third-party sellers on the site. But, as always, the wisest approach is to shop around and gather prices from multiple sellers—on Amazon and elsewhere.
We've included affiliate links into this article. Click here to learn what those are.