Amazon Just Made It Easier to Get Free Shipping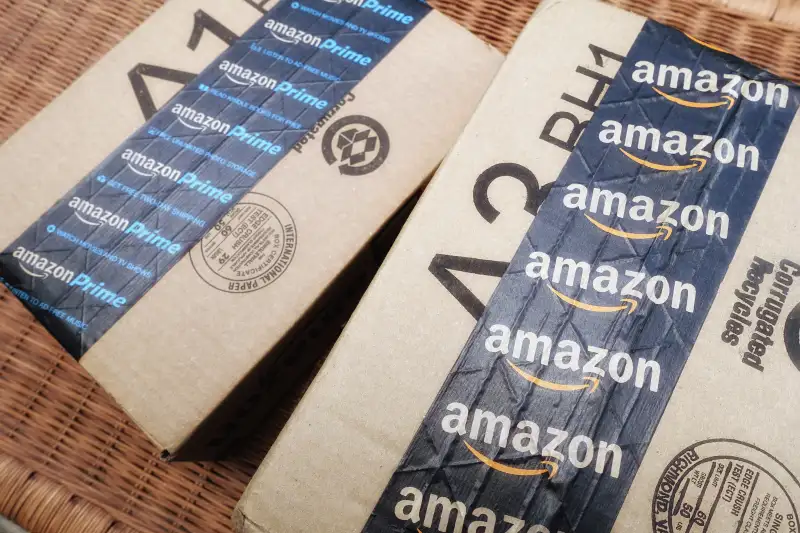 Free shipping is now easier to come by for Amazon shoppers: The e-retail giant quietly dropped the minimum purchase requirement for free standard shipping to $25 for most orders.
Customers do not need to subscribe to the $99-per-year Amazon Prime service to qualify for free shipping on eligible orders of $25 or more. Just be aware that whereas Prime members get free shipping with two-day delivery, non-Prime customers should expect free delivery for orders of at least $25 to arrive five to eight business days after purchase.
Over the years, Amazon has fiddled with the minimum-purchase threshold required for free standard shipping, which was also known as "Super Saver Shipping" in the past. It was set at $25 for years, before being raised to $35 in the fall of 2013, and was hiked again from $35 to $49 in early 2016. A year later, the minimum was cut back to $35, and now that it's been slashed again to $25, we've come full circle.
The minimum-purchase requirement fluctuations are a fine example of what happens regularly in the online shopping sphere—in which bots and algorithms are constantly tweaking prices to maximize profits for sellers. A fascinating feature story in the May 2017 issue of The Atlantic delves deeply into this world, and what it shows is that we're being masterfully manipulated by marketing and pricing strategies. The headline says it all: "How Online Shopping Makes Suckers of All of Us."
Amazon's strategies for how and when to offer free shipping are especially complicated because of Amazon Prime. Prime has proved to be an incredibly powerful force in retail: When shoppers sign up for Prime membership, their spending at Amazon tends to shoot through the roof. Prime members quickly grow accustomed to the service's two-day free shipping, and they tend to stop shopping around and make Amazon their default spot to buy stuff—all of which works brilliantly in Amazon's favor.
Understandably, then, Amazon has been relentless in its quest to increase Prime subscriptions. On Amazon's page devoted to explaining its free shipping policies for non-Prime members, the company pitches Prime prominently:
The existence of Prime gives Amazon a big reason to keep the minimum-purchase threshold for free shipping fairly high. After all, if it's too easy to get free shipping without paying for Prime membership, Amazon has a harder time convincing shoppers that Prime is worth the money.
In the past, Amazon seems to have raised the purchase threshold with the idea that doing so boosts Prime membership. But it also seems like Amazon may have pushed the concept too far, and retail competitors have seen an opening to try to steal back some shoppers.
Earlier this year, Walmart began offering free shipping for orders of $35 or more, down from the previous minimum of $50. What's more, Walmart's policy gives shoppers fast (not standard slow) shipping on such orders, with delivery in just two days. And, unlike with Amazon Prime, Walmart isn't asking shoppers to pay any membership fee to get this service—all shoppers qualify.
Meanwhile, for a long time now Target has given its REDCard debit or credit card customers free (standard) shipping on all orders, in addition to 5% off all purchases. Just this week, Target announced new benefits for REDCard holders, adding cheap next-day delivery starting this summer too.
What all of these policies hope to do is get shoppers into the habit of making the majority of their purchases with one retailer. But smart shoppers won't play along. They keep shopping around, and that makes retailers like Amazon, Walmart, Target, and all of the rest compete harder for your business.