Amazon Is Hosting Job Fairs in 6 Cities Next Week to Fill 30,000 Positions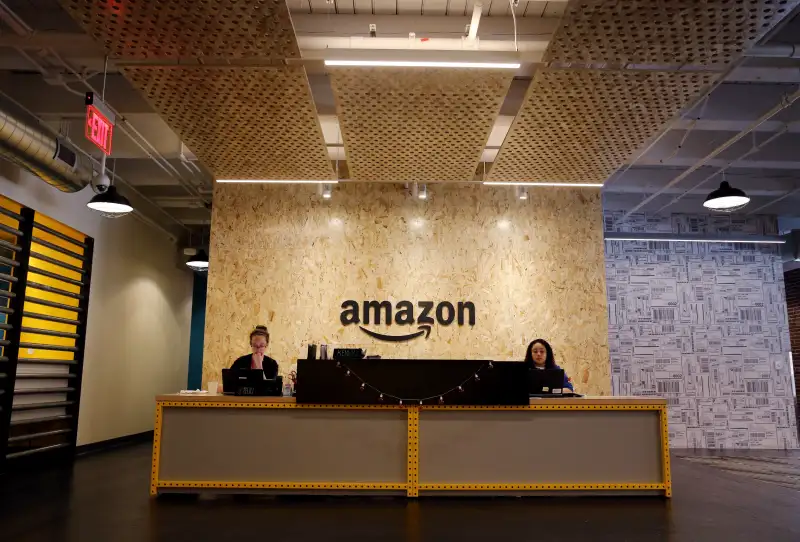 Boston Globe—Boston Globe via Getty Images
Amazon has 30,000 jobs to fill all over the country, and you can apply for full-time positions ranging from $100,000+ software engineers to $15-an-hour warehouse workers at special jobs fairs in six U.S. cities on Tuesday, September 17.
Specifically, Amazon jobs fairs are taking place on Sept. 17 in the following locations:
• Arlington, Virginia
• Boston, Massachusetts
• Chicago, Illinois
• Dallas, Texas
• Nashville, Tennessee
• Seattle, Washington
While many Amazon jobs are based in the cities above — most obviously, Arlington, where the company is opening its much-hyped second headquarters, or "HQ2" — there are positions open all over the country.
Amazon told the Associated Press the current number of job openings is the most the company has ever had at one time. Amazon employs roughly 650,000 workers right now, up from about 100,000 in 2012. Lately Amazon has hiring at an insanely fast pace, adding over 300 new employees to its global workforce every day.
Amazon says that all of the 30,000 jobs featured in the Career Day event are full-time and come with benefits. But those aren't the only opportunities candidates will encounter at Amazon's job fairs. Take note that you might not think of some of these opportunities as real "jobs." Among other things, Amazon is encouraging people to attend its jobs fairs to "get information on how to start a business delivering packages or selling online."
Amazon obviously wouldn't be paying you a salary or hourly wages if you partnered with the site to sell goods or services online. Instead, you'd actually be paying Amazon, by giving the e-retail giant a piece of every sale.
Operating your own delivery business for Amazon can also be complicated — and come with risks. Last week, The New York Times and ProPublica jointly published a story highlighting how contractors who handle Amazon deliveries are not considered Amazon employees. As such, Amazon says it bears no legal or financial liability if the drivers are in accidents and people are injured or killed. The driver's insurance is instead on the hook, Amazon insists, even as these contract drivers are constantly monitored by Amazon and are under pressure to meet speedy delivery deadlines.
Overall, it's unclear how many Amazon employment opportunities are true "jobs," and what percentage are full- and part-time. If all you're looking for is a part-time job in the near future, you'll have an abundance of options. After all, the hectic winter holiday shopping season, when Amazon and other retailers hire tens of thousands of part-time seasonal employees to work in shops and warehouses during the Christmas rush.
Amazon also has some customer service positions that allow you to work from home. And if you can't make it to any of the special Amazon Career Day events on Tuesday, September 17, it's always possible to check out Amazon job openings and apply online.