Amazon Says It Will Bring 50,000 High-Paying Jobs to a New City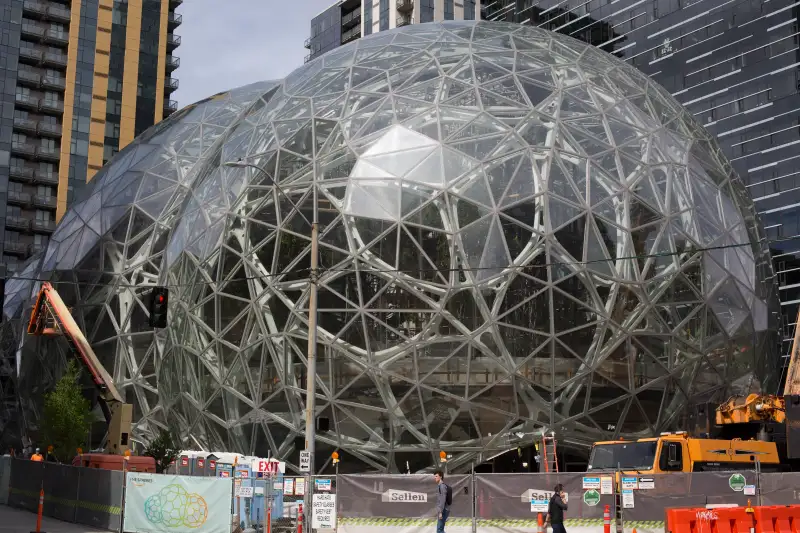 Amazon is hunting for a second home outside of its main Seattle headquarters. The retail and tech giant, which completed its takeover of Whole Foods last week, announced on Thursday that it has opened a search to build a second headquarters somewhere in North America, where "as many as 50,000 high-paying jobs" will be created.
Amazon said in a company press release that it is looking specifically to build a second headquarters, or "HQ2," in a metropolitan area with more than a million people, in close proximity to an international airport. The company stated it is seeking a location with "a stable and business-friendly environment" where there's good "potential to attract and retain strong technical talent." Amazon would like an urban campus setting, but it's open to the suburbs as well, and said that HQ2 might feature a similar layout to its headquarters in Seattle, where roughly 40,000 employees are spread out over 33 buildings.
Amazon isn't actually actively searching for a second headquarters location so much as it is asking for suitor cities to try to win the company over. Cities that want to be considered by Amazon are being asked to submit proposals detailing the reasons that the company should position its second headquarters in their community.
The announcement that Amazon is accepting proposals is "likely to set off a frenzy among state and local governments eager to recruit the retail juggernaut to their areas by offering the right mix of tax incentives and allowances," the Wall Street Journal reported.
In addition to the promise of 50,000 jobs, Amazon plans on spending $5 billion in construction for the second headquarters, plus billions more in the surrounding community. The company claims that for every $1 it has invested in Seattle over the years, the city overall generated an additional $1.40.
"We expect HQ2 to be a full equal to our Seattle headquarters," Jeff Bezos, Amazon founder and CEO, said in a released statement. "Amazon HQ2 will bring billions of dollars in up-front and ongoing investments, and tens of thousands of high-paying jobs. We're excited to find a second home."