Amazon Promises Lower Prices at Whole Foods 'Without Compromising'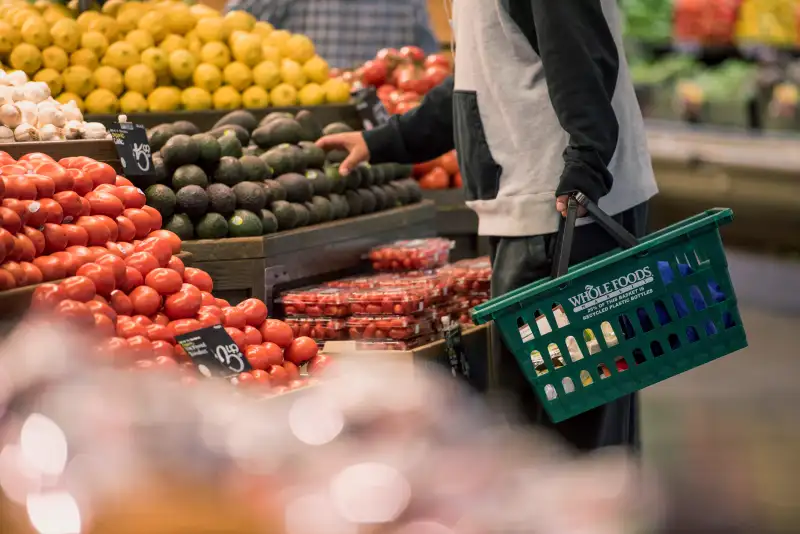 David Paul Morris—Bloomberg/Getty Images
The days of Whole Foods' reputation for organic-but-expensive goods may soon be coming to an end. Amazon, which is about to close a deal to buy the grocery chain, said Thursday that it would start lowering Whole Foods' prices once the acquisition is complete.
"We're determined to make healthy and organic food affordable for everyone. Everybody should be able to eat Whole Foods Market quality — we will lower prices without compromising Whole Foods Market's long-held commitment to the highest standards," Jeff Wilke, CEO of Amazon Worldwide Consumer, said in a statement.
The decreased prices will start with best-selling grocery items, according to the companies' joint statement. That includes items such as the chain's Whole Trade organic bananas, organic avocados, responsibly farmed salmon, organic large brown eggs, animal-welfare-rated 85% lean ground beef and almond butter.
The lower prices represent the first step in Amazon's efforts to integrate its existing services into Whole Foods Market stores. Since Amazon announced its intention to buy Whole Foods Market in June, many have speculated about how exactly the e-commerce giant would change the grocery world.
Amazon now says it wants to introduce "special savings and in-store benefits" for members of its Prime service, which could disrupt the grocery industry the way Amazon has impacted the rest of the retail universe. Amazon Prime will become the chain's customer rewards program, and Whole Foods products will be available through existing Amazon delivery services like AmazonFresh and Prime Pantry. Customers will also be able to have products shipped from Amazon.com to some Whole Foods stores for pickup, Amazon says. The companies added that they expect to open new stores and expand their staff in the coming months.