Amazon Prime Day 2017 Starts on July 10 and Has 30 Hours of Deals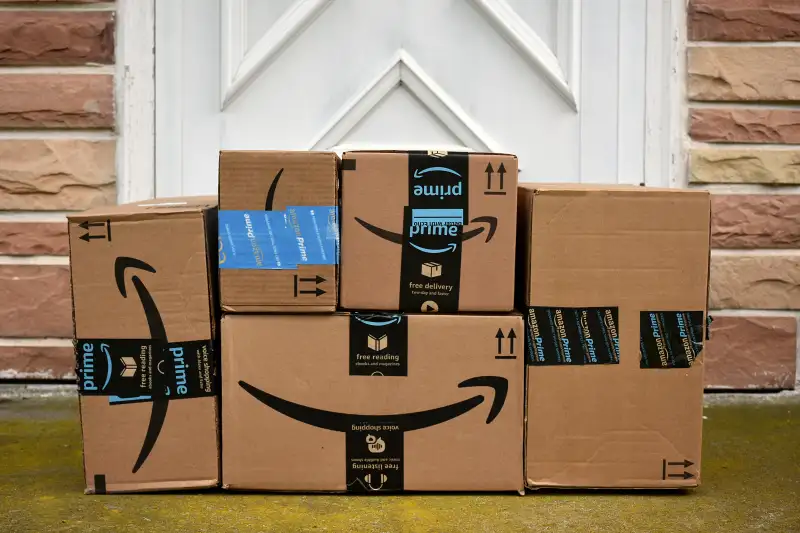 jahcottontail143—Getty Images
It's confirmed: Amazon will again host a Prime Day sales event in July this year—and the 2017 edition of this summertime Black Friday for Amazon Prime members will be bigger than ever. This year, Prime "Day" is actually longer than a single day, starting on July 10 and lasting a total of 30 hours.
Prime Day 2017 sales kick off at 9 p.m. ET on Monday, July 10, and end at 3 a.m. ET on Wednesday, July 12. Amazon says more than 100,000 new deals will be posted as frequently as every five minutes throughout the event, and sales will take place in 13 countries.
As Prime Day custom dictates, the special deals are available exclusively to members of Amazon Prime, the service that costs $99 per year (or $10.99 monthly) and includes perks like unlimited video and music streaming, as well as two-day free shipping on most Amazon purchases.
Amazon is keeping a tight lip as to the details regarding specific kinds of deals that will be available during this year's event. But to drum up interest, the e-retail giant says there will be exclusive deals and promotions launching everyday until July 10, starting today. Today's special deals include a four-month subscription to Amazon Music Unlimited for $0.99 (it's normally $7.99 per month for Prime members); up to 40% on Kindle Unlimited subscriptions; and 40% off the first six months of subscriptions to Audible, which allows you to list to a huge library of audiobooks and original programming.
As for the deals on Prime Day itself, we do know a few things. Amazon has a long history of offering big discounts on its own devices and subscription services, and we'd be shocked if there weren't loads more of those deals this year. Earlier this week, Amazon offered a one-day $50 discount on the Amazon Echo smart speaker system, and shoppers can expect plenty of similar offers popping up over the next couple of weeks. Be on a lookout for huge discounts on Kindles, Fire tablets, Echo speakers, and perhaps even special low prices on Amazon Prime subscriptions themselves.
Amazon created Prime Day in 2015 out of the blue, attempting to bolster sales during the lull of summer with a manufactured event devoted to limited-time, rapid-fire deals. While many shoppers complained that original Prime Day deals were weird or underwhelming values, Amazon declared the event a huge success, and the mid-summer online sale-a-thon has become a tradition.
The general consensus is that the deals on Prime Day 2016 were better than those available on inaugural Prime Day the year before. Amazon will undoubtedly hype the discounts on Prime Day 2017 as the biggest and best they've ever been, and they very well may be just that. But there is some skepticism among shoppers.
In a survey conducted recently on behalf of the deal-finding website Offers.com, the majority of consumers (55%) said they would wait and see how good the deals were on Prime Day before deciding whether they'd go shopping that day. Nearly 1 in 5 (19%) of those surveyed said that Prime Day sales in the past simply weren't very compelling and failed to live up to the hype.
Then again, an equal proportion of those polled—19%—said they planned on shopping on Amazon Prime Day 2017 without seeing the specifics of a single deal.
Finally, in the past, Amazon competitors like Walmart, Sears, and Best Buy piggybacked onto Prime Day by launching their own special deals in stores and online around the big sales event. These kinds of sales are bound to happen again, and shoppers won't have to be Amazon Prime members to take advantage.