Amazon Is Giving Some Prime Members $10 to Pick up Their Own Orders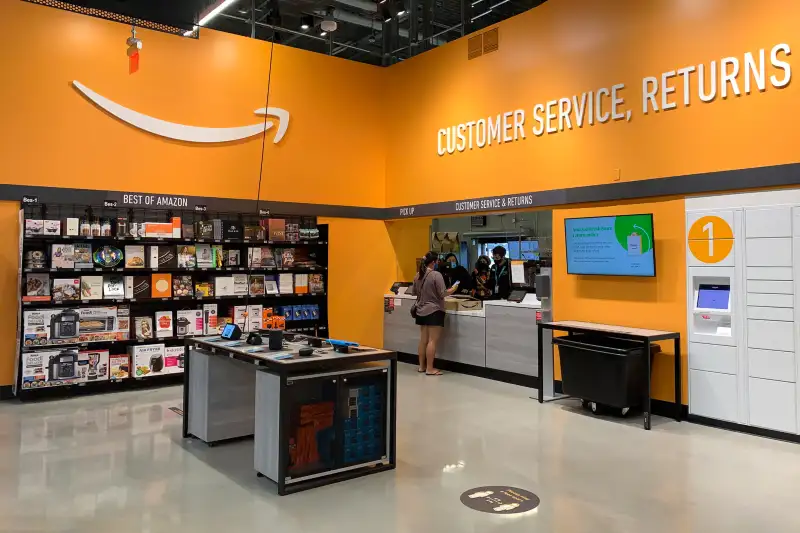 You might be able to save some money on your next Amazon Prime order. The catch? You'll have to be your own delivery driver.
Amazon is always looking to cut down on operating costs, and one tactic the company is reportedly exploring is incentivizing customers to pick up their own orders. The move might be paving the way for a major change to its return policies, too.
Amazon's new $10 credit
According to a Reuters report published on Monday, Amazon has been offering select users who place orders of $25 the option to earn $10 by going to pick-up locations to receive their purchases.
The special deal has become public slowly over the last few days, with an undisclosed number of random Prime subscribers receiving the offer via email. Pick-up locations include both Amazon-branded retail locations like Amazon Fresh stores and Amazon-owned businesses like Whole Foods, as well as partner retailers such as Kohl's.
It's worth noting that Amazon did not formally publicly announce this deal, and it isn't an official option for everybody, even Prime subscribers. Amazon did not respond to Money's request for comment prior to publishing.
Amazon and "free" shipping
Amazon's new offer comes at a time when many retail businesses are re-strategizing, especially when it comes to shipping.
Amazon beat expectations with its Q1 earnings report, reeling in over $124 billion in revenue even as inflation ravaged customers' wallets. At the same time, though, the company has been suffering a spending crisis. Its operating margin — a measure of the costs of business relative to revenue — was a low 3.7%. In Q1 of 2022, one of the company's best ever by revenue, this operating margin was 6.7%. Simply put, Amazon's operating costs are much higher than they once were.
The rising costs to accommodate "free" shipping among online retailers has much to do with these low margins. Shipping rates have steadily risen, and retailers that offer free shipping have reckoned with the growing expenses in a number of ways. Earlier this year, Amazon introduced new fees for grocery orders under $150, and in in 2022 it increased the yearly cost for its Prime subscription from $119 to $139.
The $10 pick-up incentive consumers are starting to see is certainly one new way for Amazon to try and reduce transportation costs. But, as Reuters reported, it's also a way for the company to begin changing the way it processes returns.
Shipping consultant Dean Maciuba, who spoke with the outlet, speculated that the company is likely trying to train customers to pick up and return items to access points in the same manner other companies like FedEx are doing.
In April, Amazon unveiled plans to charge fees to customers who make certain returns through third-party shippers rather than dropping them off at nearby Amazon checkpoints.
More from Money:
Retail Therapy? The Unexpected Way Your Mental Health Correlates to Splurging
What Big Tech's 'Identity Crisis' Means for Investors
Stock Market Outlook: After Fed's Rate Hike, Investors Eye Inflation and Regional Banks