Amazon Has a New Fee on Returns — but There Are Ways to Avoid It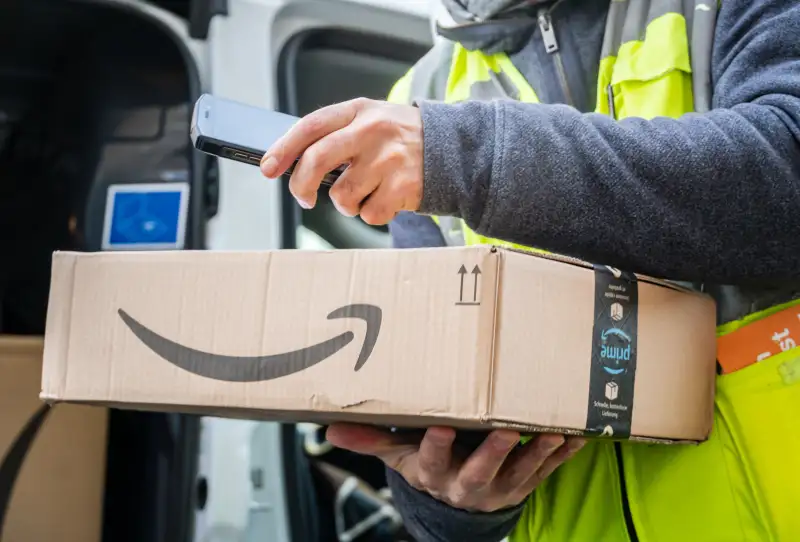 Amazon customers who are used to a variety of options for making free returns might encounter a new fee the next time they send something back.
Following a recent change, some Amazon shoppers who return items via UPS store drop-offs now have to pay a charge.
Last week, customers began sharing screenshots on social media showing that Amazon's website was displaying a $1 fee to use the UPS store drop-off option, which allows customers to make a return without the hassles of packaging a box and printing a shipping label. The introduction of the new fee was confirmed by The Information.
Amazon spokesperson Lauren Samaha said in a statement to Money that the company will continue to offer at least one free option for customers to return items without a box or a label, but the company acknowledged that customers may face a fee using the UPS option.
The company said the charge will be "small" but did not specify the amount or if it varies based on whether you're a Prime customer.
How you can still make free Amazon returns
There are still a number of ways to return Amazon purchases for free. Even if you don't have a box or label, you can bring the return to Whole Foods, Amazon Fresh or Kohl's locations.
Amazon says the new charge only kicks in on UPS drop-off returns if your delivery address is closer or equally distant to an Amazon Fresh, Whole Foods or Kohl's return location than the nearest UPS store.
In other words, Amazon will continue to offer free UPS store returns if that's the closest location to the customer.
Customers returning smaller packages will still have the option to make free returns at Amazon Locker or Amazon Hub Counter locations.
On Reddit, commenters noted that Amazon waives fees for UPS drop-off returns (at UPS stores and Access Point locations) if you select certain reasons for your return — for example, if the item is defective or inaccurately described in the listing.
While return options vary depending on the purchase, the reason for the return and where you live, the company's policy states that customers in all U.S. states get at least one free return option for items sold by Amazon that are eligible for return and under 50 pounds. Returns can be made within 30 days of the purchase date if the item is new and unused.
More from Money:
7 Best Credit Cards of March 2023
Dollar Scholar Asks: Is Amazon Prime Still Worth It?
Amazon Prime Members Can Now Get Prescription Drugs for $5 a Month