Fans Are Trying to Raise $1 Million for the 'Other' American Ninja Warrior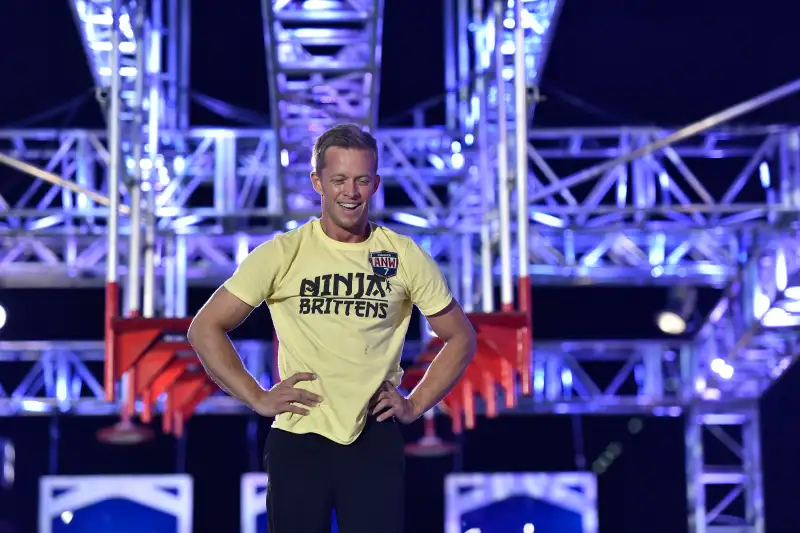 NBC— NBCU Photo Bank via Getty Images
Geoff Britten, a dad from Maryland who works as a sports cameraman, was the only competitor to successfully completed all six obstacle courses on the NBC reality show "American Ninja Warrior." Nonetheless, Britten didn't receive the top prize of $1 million, nor did he receive any prize outside of the adoration of fans around the globe.
Britten would have taken home $1 million and the title of the show's first-ever "American Ninja Warrior" in seven seasons were it not for his competitor, Isaac Caldiero, who beat Britten's time in the final obstacle -- a climb up a 75-foot rope. The rules clearly stipulate that if there are two competitors who complete the final obstacles, then the one with the fastest climb gets the grand prize.
Fans have started a GoFundMe campaign to raise a $1 million prize for the "America Ninja Warrior" runner-up not only because Britten was the first contestant in the show's history to complete the course, but also because he was the only one to complete all six obstacles. Unlike Caldiero, who faltered in one of the city finals but did well enough to be invited to the finals, Britten completed all six courses without falling, in the time required.
The unfairness of the situation has some fans up in arms, claiming that the rules of the game should be changed to accommodate situations like this one. Fellow "Ninja Warrior" competitor Sam Sann told the Huffington Post, "Geoff deserves either the title or some money."
Fundraising to deliver on the latter half of that statement, however, entails its own obstacles. The GoFundMe for Britten, started by Adam Martin, who owns a Buffalo, N.Y. trading card shop, has raised just over $10,000 as of Wednesday morning. A second campaign selling American Apparel T-shirts that reads "Ninja Brittens" (referring to Geoff Britten and his wife Jessica, who reportedly also competes on the show) has raised just short of $2,000.
Here's Britten's impressive performance on stage 3 in the finals, and he and his family and friends are all wearing the "Ninja Brittens" shirts:
Britten told Huffington Post that he'll be back on the show to compete next season—and for now, that's looking like his best shot at a million.