Why StubHub Is Tacking on Ticket Fees Again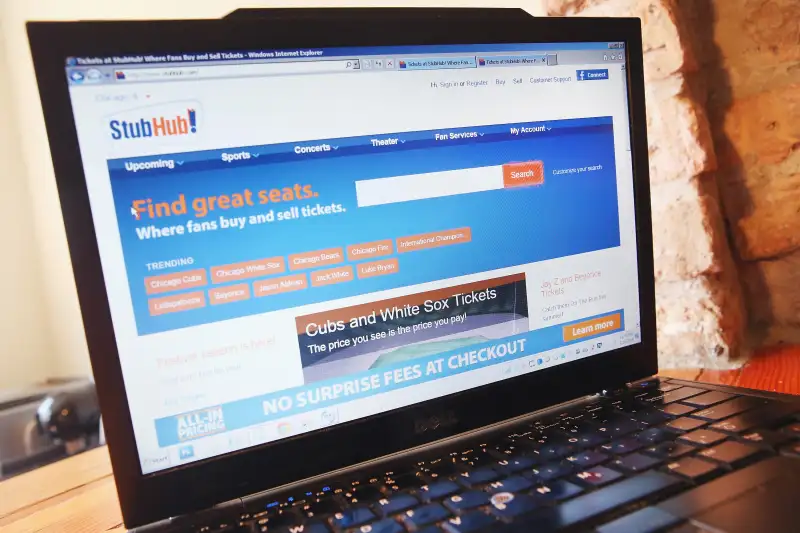 Less than two years ago, StubHub opted for an "all-in" pricing structure, in which tickets for concerts and sporting events are listed at the true price paid by consumers, including all fees. The standard among ticket resellers, meanwhile, was to list base prices to tickets, to which a range of fees was added at the last minute, when the consumer was ready to pay.
At the time, StubHub boasted about the transparency of its all-in pricing: "On StubHub, you'll see the final price right when you hit the site. Nothing more will be added to your cost. Not even delivery charges."
On Tuesday, however, StubHub announced that it will shift back to the previous model of listing lower prices and adding 15% to 17% in fees right before checkout, The Wall Street Journal reports. The reason for the reversal appears to be that all-in pricing, while seemingly more refreshing and less confusing, was a failure, bearing the blame for a major hit to sales at StubHub.
The move comes after a brief testing period in which StubHub randomly divided its customers into two groups, showing one group "all-in" prices and the other prices before checkout fees. The latter category resulted in substantially higher sales, StubHub President Scott Cutler told the WSJ. Customers may say they crave greater price transparency, but their buying habits don't show it.
There will be one key difference between the old fee pricing system and the new one, effective Tuesday: Visitors will be still be able to view "all-in" prices through a preferences menu. It just won't be the default.