Ireland Is Doing Away With the Penny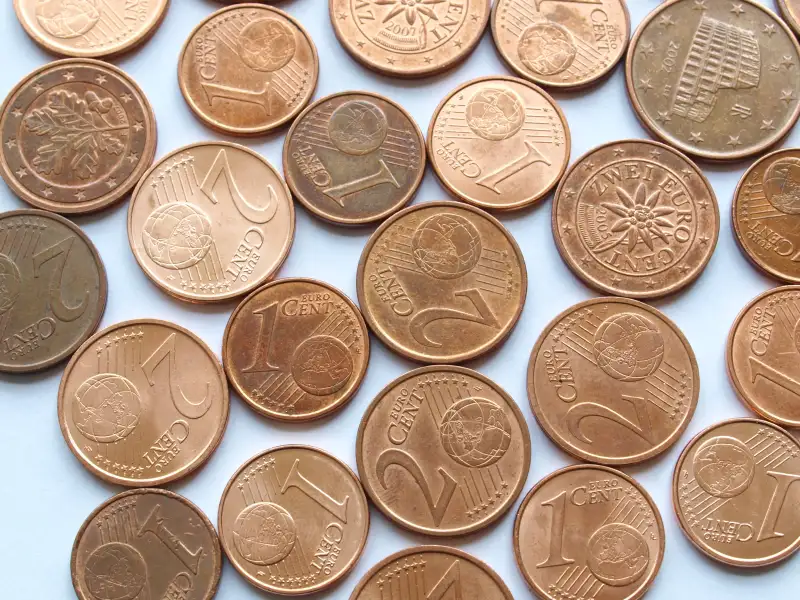 Claudio Divizia—Getty Images/Hemera
In a bid to cut down on the use of one- and two-cent Euro coins, Ireland is soon to begin a rounding campaign, whereby willing consumers will receive their change rounded up or down to the nearest five-cent total.
The change, which will take effect on October 28th according to the Irish Times, echoes a policy already adopted in the Netherlands, Sweden, Belgium, Hungary, Denmark, Finland, Canada, Australia, and in a trial period in Wexford, Ireland, in 2013.
It reflects a reality that the coins quite literally aren't worth the trouble: making a 1-cent coin costs 1.65 cents; a 2-cent coin costs 1.94 cents. And yet, since Ireland switched to the Euro in 2002, nearly 2.5 billion of these coins have been produced.
So what will happen to all the one- and two-cent coins hiding beneath Irish couch cushions? The coins will remain legal tender, and customers will still be allowed to request exact change. But donating the coins to charity will also be an option touted in stores across the country.
The U.S. faces a similar issue with the penny and the nickel: According to the WSJ, the coins cost 1.7 cents and 8 cents respectively to produce. We could reconfigure the metals that make up these cumbersome coins—but that comes with its own set of complications for vending and other coin-operated machines. In the meantime, the debate over elimination rages on, with the White House calling for a "comprehensive review" of alternatives for the money-losing coins.
Read Next: How Other Countries Help the Blind Tell Money Denominations Apart