Calling for Help When You're Hiking Could Land You With a Big Bill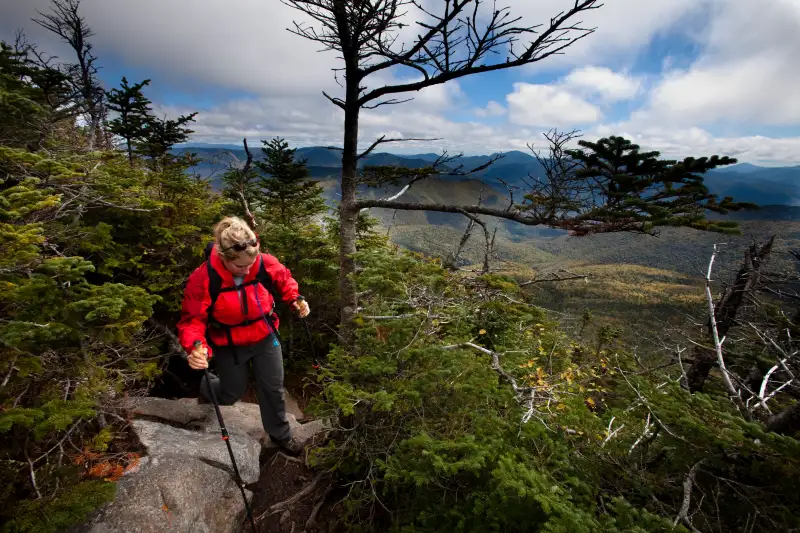 Kyle Sparks—Getty Images/Aurora Open
If you think of hiking as a fun, low-cost activity, here's a tip: make sure you do your homework.
According to WMUR, the New Hampshire Fish and Game Department will be sending a bill to a family of four rescued from Percy Peaks Trail after an ill-planned hike landed them stuck in the dark over Columbus Day weekend. The Massachusetts family didn't have a Hikesafe Card—a $35 card issued by the department that covers rescue costs for any outdoor activity, even if the cause of the need for rescue is negligence (New Hampshire hunting and fishing licenses provide the same coverage).
This isn't the first such instance of hikers being billed by rescue officials. A Michigan man who had to be rescued from the White Mountains in 2012 after dislocating his replacement hip ended up with a $9,200 bill, upheld by the State Supreme Court after they learned of the man's plan, following four hip surgeries, to take on a five-day hike to summits 5,000 ft. above sea level.
The takeaway here is pretty straightforward. If you're thinking about an ambitious hike of your own, plan realistically and avoid being out after dark, in poor weather, and on trails that don't match your level of skill or health.
And look into whether the state you're in has programs like the Hikesafe Card. In the event that something—or someone—slips up, it could save you a whole lot of money.
Read Next: Man Sues for $5 Million After Pinecone Falls on His Head