Man Sues For $5 Million After Pinecone Falls On His Head In Park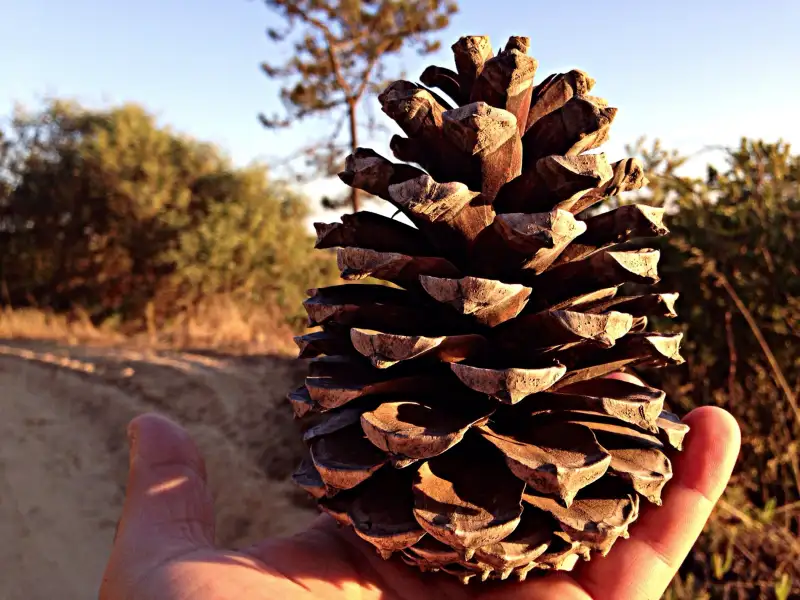 After suffering a brain injury from a falling pine cone in a national park, a U.S. navy veteran is suing to the tune of $5 million.
The suit was filed just under a year after Sean Mace had his skull crushed by a 16-pound pine cone last October in San Francisco Maritime National Historical Park, SF Gate reports, where he was reading and napping under a tree while waiting to watch a Blue Angels air show.
It seeks to hold the U.S. government, the National Park Service, the Department of the Interior, and San Francisco Maritime National Historical Park responsible for allegedly failing to uphold park policy; namely, by failing to post warning signs or fences and to remove the hazardous and non-indigenous Bunya pines from which the pine cone fell. According to SF Gate, Bunya pines can grow to weigh as much as 40 pounds.
Scott Johnson, the San Francisco attorney representing Sean Mace, told SF Gate that Mace now suffers from post-traumatic stress disorder, depression, and a fear of going outside (lest another falling object hit him).
"The Park Service needs to do something to make sure this never happens again," Johnson told SF Gate. "This park is full of tourists and children."
SF Gate reached out to the U.S. attorney's office and San Francisco Maritime National Historical Park with requests for comment that were not returned.
[SF Gate]