Fired FBI Official Andrew McCabe Could Still Keep His Pension. Here's How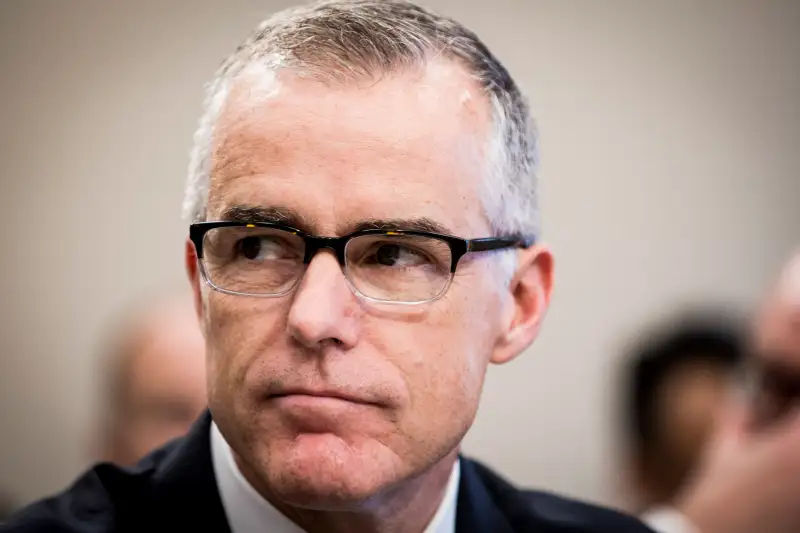 Pete Marovich—Getty Images
Andrew McCabe, a longtime Federal Bureau of Investigations official who most recently served as the agency's deputy director, was fired last Friday — with a little more than 24 hours before he would have qualified for early retirement.
So what happens to McCabe's pension and retirement plan now that he was fired? While President Trump cheered his dismissal in a tweet early Saturday — calling it a "great day for Democracy" — a handful of lawmakers saw it as a call to action.
Over the weekend, at least four Democrats offered to hire McCabe temporarily so that he could qualify for and receive his full retirement benefits. Federal law enforcement officers are eligible to retire at age 50 if they've served in a law enforcement role for 20 years. McCabe turned 50 on March 18 and started working at the FBI as a special agent in 1996, according to his bio.
Reps. Seth Moulton, Luis Gutierrez, Jamie Raskin, and Mark Pocan, all Democrats, have already offered jobs to McCabe. He would only have to work for a short period of time in order to qualify for the full pension, the Washington Post reported, and a spokesperson for McCabe said he is "considering all options."
The exact amount of McCabe's pension is unknown, but there are estimates that he could be eligible for at least $56,000 per year, given his position and years of service. McCabe will also lose out on an enhanced retirement benefit that is offered to members of law enforcement as a result of his firing. But, even if he is not hired by a member of Congress, McCabe will still be eligible to receive his pension at full retirement age.
McCabe stepped down from his post at the FBI in January, but reportedly cashed-in accumulated leave to run out the clock until he could qualify for early retirement. But last week, the FBI Office of Professional Responsibility issued a recommendation that McCabe be fired for lacking candor and making an "unauthorized disclosure to the news media."
His firing also comes at a tumultuous time for the FBI. McCabe issued a scathing statement in response to his firing, calling it an attempt to "taint the FBI, law enforcement, and intelligence professionals more generally," as officials investigate Russian meddling in the 2016 presidential election. President Trump has repeatedly denounced that investigation and some of its main actors, including former FBI Director James Comey, who was fired by Trump in 2017.