Pat-Downs at the Airport Are About to Get More 'Comprehensive'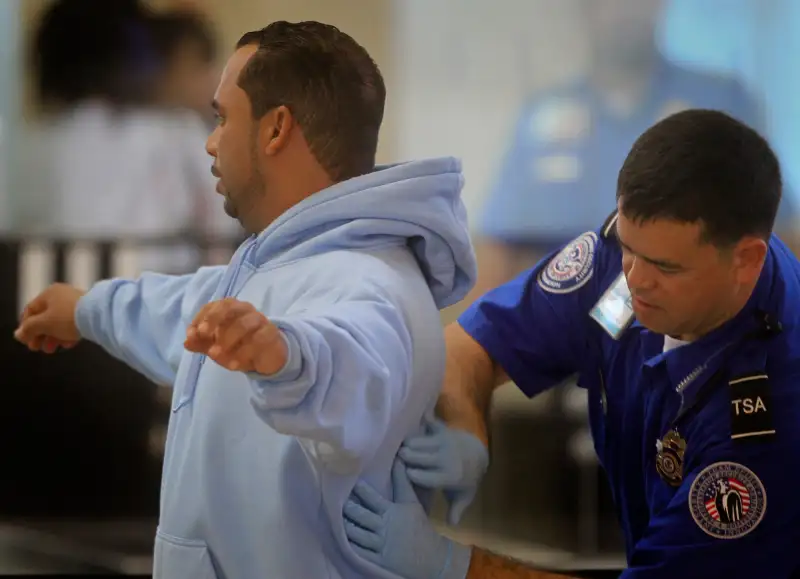 Mark Boster—LA Times via Getty Images
Airport pat-downs are getting more physical following a 2015 report that found Transportation Security Administration agents had missed handguns and other weapons during screenings.
TSA agents will now conduct a comprehensive pat-down that officials describe as "more rigorous," according to Bloomberg News. The new pat-downs will be universal and involve a more intimate search of those who are selected for additional screening.
"I would say people who in the past would have gotten a pat-down that wasn't involved will notice that the pat-down is more involved," a spokesman told Bloomberg.
The pat-downs will still be conducted by agents of the same sex as the traveler, and travelers will retain the option of having the search conducted in private or in public. Travelers can also request a witness be present for the search. Bloomberg says flight attendants and pilots will also be subject to random searches under the new policy, though a spokesman said a "very small percentage" of crew members will be impacted.