This GoFundMe Page Has Already Raised More Than $700,000 for Victims of the Las Vegas Shooting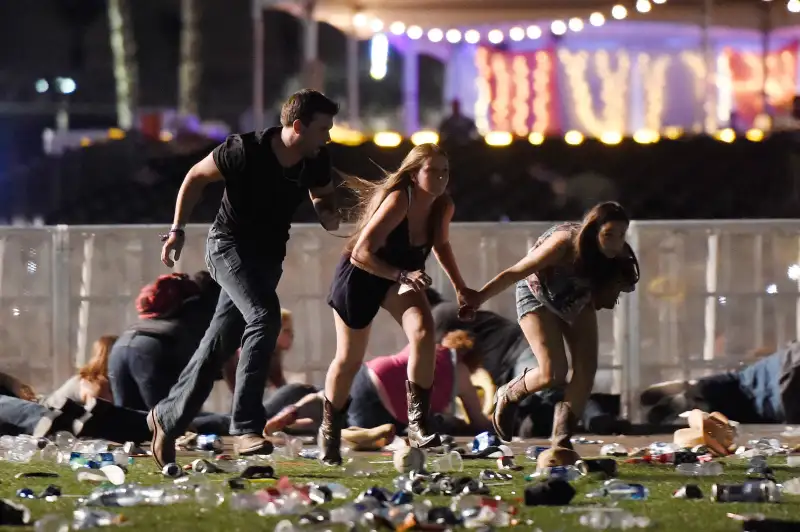 David Becker—Getty Images
A Nevada official has set up a GoFundMe page to aid the victims of the horrendous shooting in Las Vegas — raising more than half a million dollars within just a few hours.
Clark County Commission Chair Steve Sisolak and County Sheriff Joe Lombardo set up the fund on Monday with the initial goal of raising $500,000 to support victims and families of those killed and wounded in the shooting. The goal was bumped up to $2 million after the campaign raised more than $1 million by Monday evening.
In a tweet, Sisolak, who is a candidate in the race for governor of Nevada, said he had personally pledged $10,000 to the fund.
The Las Vegas community has been shaken by shooting, now the deadliest in modern U.S. history, after a gunman opened fire on the Route 91 music festival — killing at least 58 and wounded more than 500 people. The shooter has been identified as 64-year-old Stephen Paddock of Mesquite, Nev. His motive remains a mystery, although the FBI said they have not found any connections between Paddock and ISIS despite the terrorist organization saying he was one of their "soldiers."
Officials in Nevada, including Sisolak, are calling on citizens to help out by donating blood to local hospitals where the wounded are being treated.