Angry Customers Want Macy's to Fire Donald Trump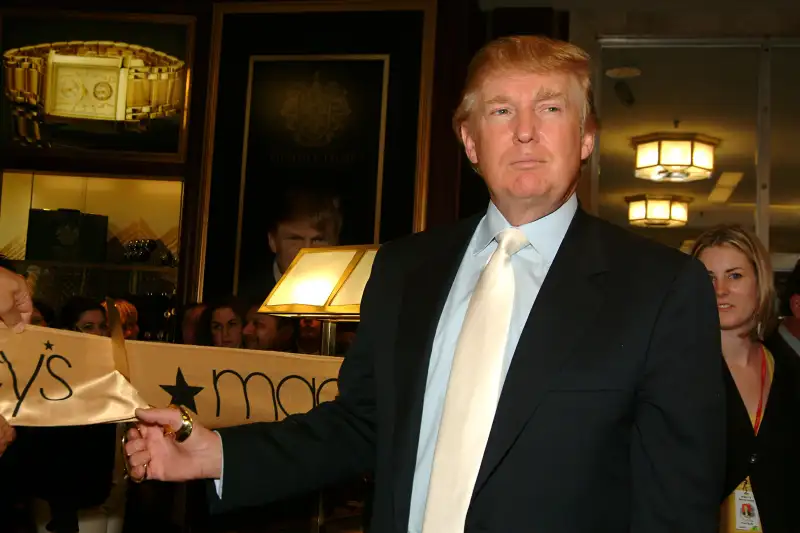 Desiree Navarro—FilmMagic
Donald Trump piñatas may be flying off the shelves, but The Donald's officially licensed products are facing some serious resistance.
Quartz reports that a petition calling for Macy's to drop Trump's merchandise has gathered over 700,000 signatures. The petition is authored by Angelo Carusone, executive vice president for the left-leaning research organization Media Matters, and calls on the retailer to "sever ties" with Trump over the GOP presidential hopeful's recent comments about Mexican immigrants.
"Donald Trump has attacked Mexican immigrants as 'rapists' and 'killers,'" wrote Carusone. "It's time for Macy's to follow Univision's and NBC's lead and finally dump Trump." Carusone is referring to recent decisions by the two broadcasters to split with the billionaire after he implied many Mexicans who come to America are criminals.
Trump has lent his name to a number of products, including spring water, and Macy's currently carries the Donald J. Trump Collection line of clothing and the Empire by Trump fragrance. A Donald Trump white dress shirt is listed as regularly retailing for $69.99, while a Donald J. Trump Blue Pindot Suit can cost as much as $650. Many of the items are currently on sale. A container of Trump's Empire perfume costs $52, but Empire-scented deodorant can be had for as little as $14.
This is not the first time the Media Matters executive has taken aim at Trump. Quartz notes Carusone also published a petition in 2012 calling for Macy's to drop Trump's merchandise in the wake of his comments suggesting Barack Obama might not be an American citizen. The current petition is an updated version of the previous effort, but Carusone told Quartz earlier today that 25,000 new signatures have been added in roughly the last 24 hours.
It is unclear how effective another petition against Trump will be. In an email to the Media Matters executive following the 2012 petition and published by BuzzFeed, Macy's CEO Terry Lundgren wrote that "we respect your opinion and those who have signed the petition," but "Many of the individuals associated with products sold at Macy's — or at any retailer, for that matter — express personal opinions that are not related to the merchandise we sell or to the philosophies of our company. That is the nature of a free society."