10 Rules Every Renter Needs to Know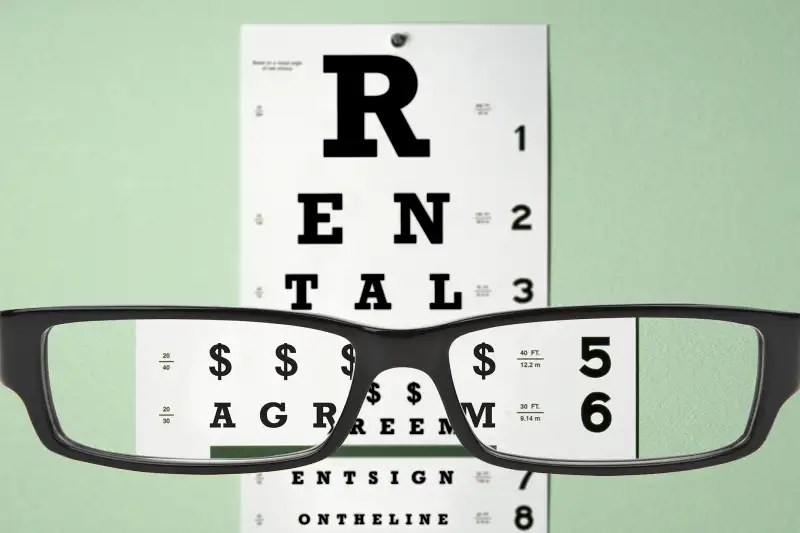 Sarina Finkelstein (photo illustration)—Getty Images (2)
In many big cities, residential property management companies use similar (if not identical) lease templates. But even if the paperwork looks boilerplate, you still need to read the fine print. Your lease is going to be the contract that governs your life for the next year or two, so it deserves at least a few minutes of your time.
Real estate experts suggest you give careful attention to these specific items:
Pet policy: If you have a four-legged friend (or think you might get one in the future), see whether the lease includes rules about pets. Some landlords don't allow dogs, while others allow dogs up to a certain weight limit. You might need to pay a higher deposit or related fee.
Sharing-economy participation: "One lease clause that's been in the news lately is that you can't use AirBnB," says Lynnette Bruno, vice president of communications at Trulia. The issue has been coming up more as home-sharing sites like AirBnB, HomeAway and VBRO become more popular. Not only might you be violating your lease by renting to travelers, Bruno says, you could even be breaking the law in certain places.
Penalties for lease-breaking: "Basically, if you break a lease you're expected to continue paying for the unit until a new tenant is located," says Jared Zak, director of property management for Howard Hanna Real Estate Services. The landlord must try to re-rent the property, "but if it takes him eight months," Zak says, "you could be responsible for eight months." A lot of leases also have a clause that holds the tenant who breaks the lease responsible for any re-leasing fees. That could include a broker's fee, which can be as high as a month's rent or 10% of the annual rent, advertisements, or credit checks for potential applicants.
Security deposit: Make sure you know how much it is—one month is typical, but in some cases, it could be higher. The lease should spell out when you'll get that money back after you move, and what specific circumstances could lead to part of all of it being withheld. "When you move out, you need to move out completely, getting rid of your trash and not leaving a bunch of stuff, or you're not going to get your deposit back," Bruno warns.
Renewals: Most leases are for a year, although 18 months isn't unheard of. Make sure you know what happens after that. Does your contract switch to month-to-month, and will that come with an increase in your rent? (It's possible.) What are your options if you want to renew the lease at the end of your term?
Insurance requirements: "Some places require the tenant to have renter's insurance," says Dan Hang, vice president of rentals for Zillow. Renter's insurance is a good idea anyway, since your stuff won't be covered by your landlord's insurance if a fire, flood, or other situation causes damage.
Utilities: You need to find out if utilities including gas, electricity, heat, and hot water are included in the monthly rent, or if any (or all) will be additional expenses.
Recycling requirements: Make sure you know what the rules are, or you could get hit with a fine if you don't separate your trash correctly.
Outdoor spaces: "One thing that's specific to people who are moving into single-family homes is there may be maintenance," Hang says. You may be responsible for mowing the lawn or snow removal, for example. Even if you're a city dweller, if the rental has a patio or terrace, make sure you understand whose responsibility it is to keep it tidy.
Keep the hard copy: Once you've read all of this, Bruno says, you should hang onto the lease document itself. "Keep the actual piece of paper," she says. This will protect you if your landlord later adds a stipulation or penalizes you for something that's not covered by your lease.