Apple Watch, the Supposedly Hot Holiday Gift Being Discounted Like Crazy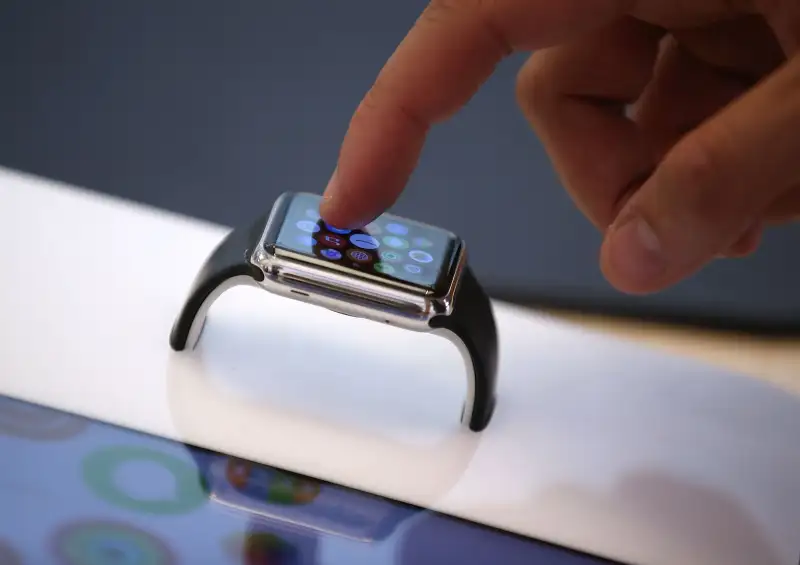 Justin Sullivan—Getty Images
By some accounts, the Apple Watch is one of the 2015 holiday season's hottest gift items. Perhaps the hottest gift. According to a new Reuters/Ipsos poll, roughly two-thirds of people who already own Apple Watches plan to give at least one as a present, and 7% of U.S. adults overall say they plan on giving an Apple Watch during the holidays. All told, this would mean that upwards of 16 million of the devices could be sold during the season.
For further evidence, not long ago, an IBM report named the Apple Watch as the season's hottest holiday gift. Retailers like Target reported that the Apple Watch "was especially popular in stores" on Black Friday, though it didn't give any concrete sales figures like it did for the iPad.
Given the supposedly strong demand for the Apple Watch, the widespread availability of deep discounts on the device is puzzling. Remember, Apple has a longstanding reluctance to mark down its products, especially new ones like the Watch. "Outside of Black Friday, an Apple discount is like a double rainbow," The Verge noted in October, when Apple launched a sale of $50 off for a bundle that included the purchase of an Apple Watch and a new iPhone at the same time.
Lately, though, you'll find much better deals on Apple Watches, and they don't require the purchase of an iPhone. Earlier this week, Target relaunched an offer including a $100 gift card with every Apple Watch purchase, a promotion that first surfaced for Black Friday and is back for at least a week. Then, as of Wednesday, Best Buy has begun slashing a flat $100 off the purchase of every Apple Watch. Considering that the cheapest model normally costs $350, the $100 discount can amount to nearly 30% off—for a line of products that most people would expect to never be discounted, mind you.
What gives? It's very possible that Best Buy and Target are engaging in an old-fashioned loss-leader type of pricing war, in the hopes of wooing holiday shoppers—who hopefully wind up buying much more than Apple Watches.
Then again, perhaps the rise of deep Apple Watch discounts demonstrates that demand isn't quite as high as some would have consumers believe, and that deals and promotions are necessary to boost sales along during this key period for retailers. As Fortune reported, Google Trends data indicated that searches for "iPhone" far surpassed those for the Apple Watch on Black Friday.
And while the results of the Reuters/Ipsos poll indicate that Apple Watch owners are generally happy with their devices, it remains unclear how these gizmos should best be used. By extension, it's likely a mystery to many consumers as to why they might need one. When Apple Watch owners were asked to name the main uses for the device, no single function was named by a majority of users. The data "suggests users are not really clear on what (the watch) is for and what it's supposed to do," TECHnalysis Research analyst O'Donnell said to Reuters.
Adding to difficulty of convincing consumers they should be buying Apple Watches right now is the widely circulating rumor that a newer, better Apple Watch could hit the market as soon as spring 2016.
Read Next: Why I'm Returning My Apple Watch