Ashton Kutcher's New Reality Show Wants to Help You Pay off Debt. But Is the Advice any Good?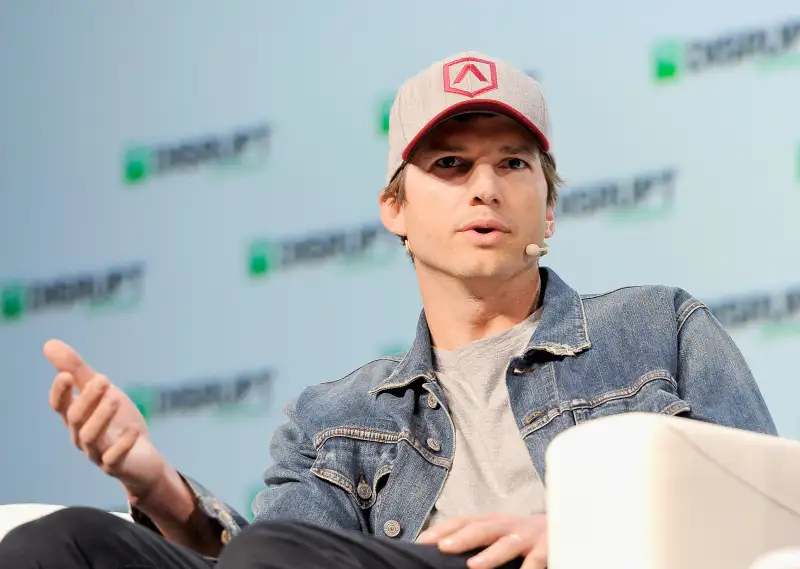 Steve Jennings—Getty Images for TechCrunch
Did you ever think Ashton Kutcher could help you pay off your credit card balance?
Thanks to a money makeover series, he just might.
The actor and entrepreneur is the executive producer of "Going From Broke," a new reality TV show aimed at helping millennials reduce their debt. The 10-episode series follows the show's hosts, Dan Rosensweig, chief executive of educational-technology company Chegg Inc., and personal finance expert Danetha Doe, as they dive into the financial lives of young people who are "drowning in extreme debt" and try to get their bank accounts back on track.
"A lot of people hide behind their debt," Kutcher told the Wall Street Journal. He believes the show will introduce people to "simple tools" for solving financial problems in an entertaining format.
"Going For Broke" will run on Sony's service Crackle, a free online streaming service with dozens of shows, including original content and older programs like "227" and "Barney Miller." You can decide for yourself if Kutcher and the "Going From Broke" hosts have any valuable nuggets of money management wisdom to share, when the show premieres on Thursday, October 17.
In the show's trailer, Rosensweig highlights the fact that 44 million Americans have borrowed over $1.5 trillion in student loans, and explains to one struggling millennial that banks don't want him to pay back the money he owes because it means they can profit off of his debt. The trailer goes on to show him and Doe writing out budget formulas on whiteboards and counting credit cards with financially overwhelmed young people.
Kutcher told the Journal that one of the goals of "Going From Broke" is to help Americans become more financial literate.
But can a TV show actually help people understand the nuances of personal finance and gain a true understanding of how to create a budget or tackle debt? There's much more at stake in the financial reality of people's lives than there is on reality TV.
The couple featured in the first episode successfully cut more than $1,000 in their monthly expenses after encouragement from the hosts to cut up their credit cards and find places to reduce spending. But what really helped the couple was something the show had nothing to do with — the wife, who'd been laid off, found a new job and added more than $3,000 to their monthly income.
What's more, in addition to some decent if "simple" personal finance advice, "Going From Broke" has its share of awkward product placement. The show shines a generous spotlight on its advertisers, State Farm Insurance and the Acorns debit card. (For the record, Kutcher is an investor in Acorns Grow Inc., as well as a former investor in Chegg Inc.) A few minutes of the show's 22-minute first episode is devoted to visiting a State Farm office and meeting an agent who is presented positively as an ally in the fight to become financially responsible.
Kutcher's advice in the show's trailer also leaves room for skepticism. "The more crystalized the vision of that future you is, the more clear the steps to become that will become," he tells a struggling actor who is living out of his car.
But believing in yourself doesn't exactly a car payment make.