These Students Are Twice as Likely to Get Gouged on SAT Test Prep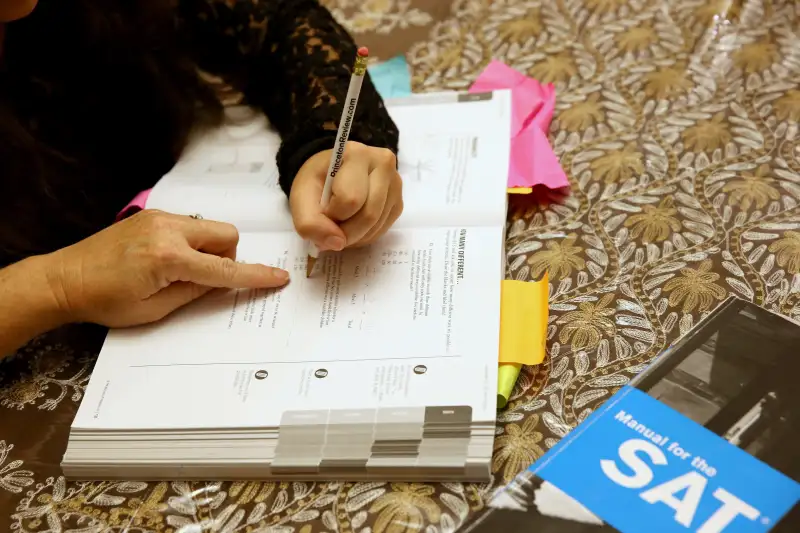 The market for SAT tutoring is riddled with outrageous fees, but according to a new analysis, Asian Americans may encounter these high prices disproportionately.
In a study released Tuesday morning, ProPublica reported that under Princeton Review's geographically-determined pricing system, in which its Premier Course costs between $6,600 and $8400, Asian Americans are almost twice as likely as students of other ethnicities to be charged the highest prices for online SAT tutoring. Though Asian Americans account for only 4.9% of the U.S. population, they make up more than 8% of the population in areas being charged the highest possible price for Princeton Review online SAT tutoring.
The Princeton Review told ProPublica in a statement that its regional prices are determined by the "costs of running our business and the competitive attributes of the given market," and that "the areas that experience higher prices will also have a disproportionately higher population of members of the financial services industry, people who tend to vote Democratic, journalists and any other group that is more heavily concentrated in areas like New York City." Indeed, the analysis showed that higher income zip codes are twice as likely to be charged higher prices than the population on average.
Check out the new Money College Planner
But these pricing determinations specifically hit Asian Americans hard in places like Flushing, Queens, New York, a neighborhood where Asians make up over 70% of the population: despite a below-national-average median income of $41,884, Flushing families pay $8400 for a Princeton Review prep course, just like the rest of New York City. In Dallas, meanwhile—where Asians make up less than 3% of the population—even the most affluent families pay just $6,600.
As ProPublica points, "Unintentional racial discrimination is illegal in housing and employment under the legal doctrine known as 'disparate impact.'" But in an online marketplace like that of Princeton Review, no such doctrine exists.

NEWSLETTER: COLLEGE_PLANNERSign up for COLLEGE_PLANNER and more View Sample
Still, the correlation speaks to the dangers of increased reliance on "Big Data" to guide the digital economy (even though Princeton Review's pricing, as ProPublica points out, is too broadly applied to be based on personalized algorithms). As a 2014 White House report on the subject roughly cautioned: a neutral algorithm is not necessarily a good one.
Check out Money's 2015-16 Best Colleges rankings