These Auto Sales Records Were Broken in 2015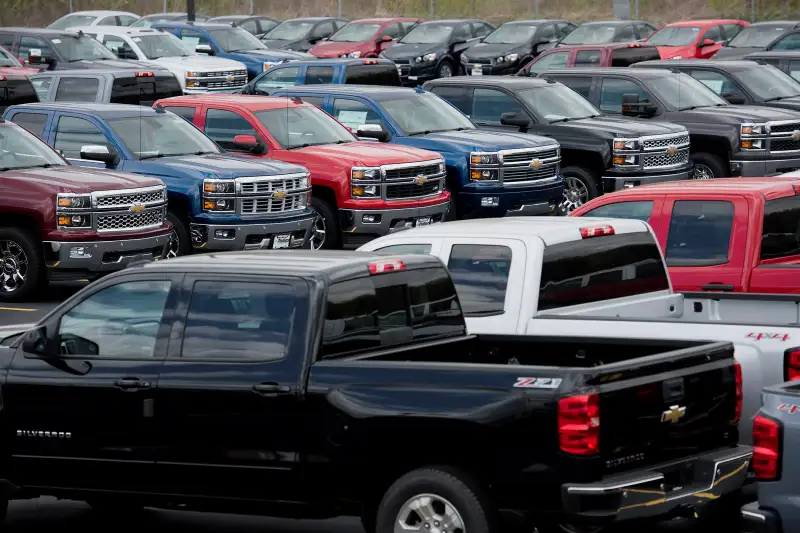 Daniel Acker—Bloomberg via Getty Images
In 2009, only 10.4 million new vehicles were sold in the U.S. After adjusting for population, it was the lowest level since World War II.
But it's been quite a comeback ever since that Great Recession low point. By the time all of the numbers are added up, 2015 will have recorded the most ever car sales in American history. "It's truly remarkable that the auto industry is finishing off its best year ever just six years after the depths of the Great Recession," Jessica Caldwell, director of industry analysis for Edmunds.com said in a report recently. And 2015 was the auto industry's best year ever in a few different ways.
Overall Sales
Though the numbers aren't final yet, it's clear that December 2015 was yet another strong month for U.S. auto sales in a year that set a record-breaking pace. Therefore, as projected, 2015 will gain the title for most cars sold in America. After gathering insights from automakers and economists, Reuters estimated that the final tally will be 17.5 million to 18 million cars sold in 2015, and even if it's on the low end of the spectrum it would top the previous high of 17.35 million in 2000.
Car Leases
A decade ago, 16.6% of new car retail sales were leases. In 2015, an estimated 29% of new cars were leased, according to Edmunds data cited by Automotive News. That's a record high, up from 27% of new autos being leased in 2014.
Transaction Price
Throughout 2015, the average price paid for a new car crept higher, owing to a range of factors including cheaper gas prices—hence a shift to more SUVs and trucks (see below)—as well as improvement in the economy and more leasing (see above). Kelley Blue Book noted that average April 2015 transaction prices hit $33,560, a 2.6% increase over the same month the year before. The average transaction price then reached a record high in December of $34,428, thanks partly to the increase in year-end luxury vehicle purchases. And for the year as a whole, it's expected that 2015 will set a new high in terms of average transaction price, up roughly 2.5% over 2015.
SUVs and Trucks
As noted above, higher average transaction prices are partly the result of increased interest in pricier SUVs and trucks. Through the first 11 months of 2015, light-duty truck sales were up 12.5%, according to Motor Intelligence, while the crossover and mid-size and luxury SUV categories were all up 15% or more. Last year was easily the biggest ever in terms of SUV and truck sales.