Poor People Can Get Cars for Free in California Pilot Program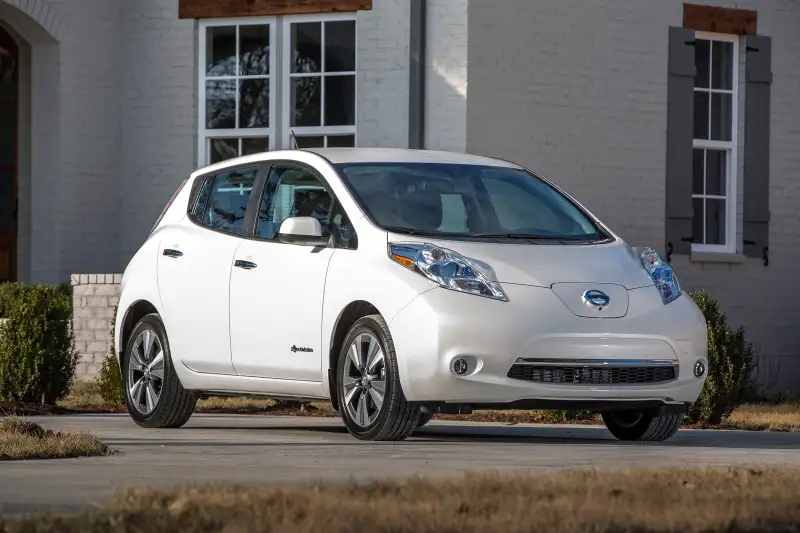 John Murphy Photography—Nissan
A recently introduced pilot program in California is full of incentives aimed at simultaneously getting old pollution-spewing vehicles off the roads and putting low-income drivers behind the wheels of energy-efficient cars. The incentives are so generous and flexible that, in the right situation, a car can be purchased for $0. No joke.
The program is available to poor residents of certain "disadvantaged" areas of California, specifically the greater Los Angeles area and the San Joaquin Valley. Simply enough, the program from CARB (California Air Resources Board) works by "providing increasingly larger cash payments for the lowest-income families to move up to the very cleanest cars."
How large are these cash payments? Upwards of $12,000, plus up to another $2,000 for the purchase of a charging unit for electric cars.
The incentives are based on a sliding scale, with the most money going to the poorest households that are turning in old clunkers and buying the most fuel-efficient cars possible. A household in the appropriate residential area with income at or below 225% of the federal poverty level is eligible for $9,500 with the purchase of a used electric car like the Leaf, or a plug-in gas-electric hybrid such as the Volt. An additional incentive of up to $2,500 is provided for the purchase of a brand new electric car, for a total of $12,000. A payment of up to $2,000 comes on top of that to help cover the cost of getting a charging unit installed.
No matter how noble the intentions of such a program, it must be noted that thus far low-income households have shown very little interest in electric cars. Plug-in vehicles account for a very small percentage of the car market, and early on, the buyers have tended to be overwhelmingly wealthy and well-educated. Certainly, the impracticality of owning a car that can be driven only 70 or 80 miles before requiring a recharge has been holding back electric cars from appealing to middle- and low-income drivers alike. The high purchase price of an electric car or even a hybrid like the Toyota Prius compared with a high-mileage used sedan has obviously also meant that many poorer drivers have never even considered an EV.
California's pilot project aims to change some of the math concerning the affordability of more fuel-efficient cars. What's most notable is that incentives are available not only for pricey new plug-ins, but for used, low-cost hybrids as well. Drivers who are in the lowest income category can get $6,500 if they're scrapping an old car and purchasing a hybrid that is less than eight years old and gets at least 20 mpg. The incentive goes up to $7,000 for the purchase of a hybrid that gets 35 mpg or better.
As Wards Auto recently reported, in the right set of circumstances, it is indeed possible for low-income motorists to "end up driving off with a free EV." What's more, Green Car Reports noted, "The program doesn't even require you to buy a replacement car. Instead, depending on your income level, you could, in return, get public transit passes worth between $2,500 and $4,500."