The Case for Buying an Electric Car Is About to Get a Whole Lot Better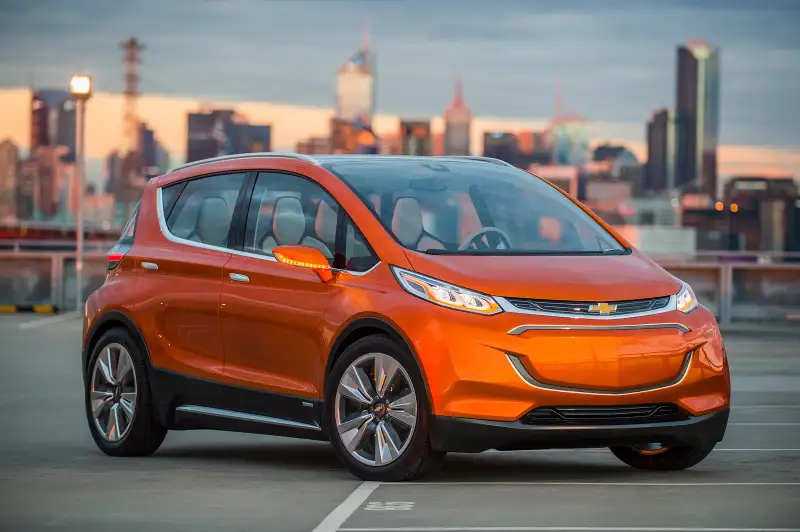 Electric car sales have stagnated through the first half of 2015. Sales have slumped for several reasons, including cheap gas prices and increased fuel efficiency among gas-powered automobiles.
In May, dramatic price cuts helped boost sales of models such as the Chevy Volt, and the month saw the most EV sales of 2015, according to InsideEVs. Still, the May 2015 EV sales total of 11,540 was 7% lower than May 2014. The Nissan Leaf, the overall electric-car category leader, has been struggling in particular. After failing to cross 2,000 unit sales in any month in 2015, the Leaf finally hit the mark in May. But through the first five months of the year, only 7,742 Nissan Leafs have been purchased, a decrease of more than 25% off last year's pace.
Over the next few years, however, advances in electric car technology could very well turn skeptics into plug-in adopters.
While purchase prices have decreased, EVs remain impractical for many households for the time being. Presumably, a large portion of drivers is reluctant to go electric because of limited driving range. Unless you're willing to pay $70,000 or more for the likes of a Tesla, you'll be limited to driving 70 or 80 miles per charge with the Leaf and nearly every other reasonably priced purely battery-powered vehicle. That's just not enough for drivers who want a car that'll be worry-free on road trips, longer commutes, and long days full of running errands.
Soon, though, the so-called "range anxiety" factor could be reduced significantly. Earlier this year, GM introduced a concept called the Chevy Bolt, an all-electric vehicle that should appeal to the masses seeing as it's expected to be both affordable (around $30,000) and practical (200 miles per charge).
Chevy hasn't said when, exactly, the Bolt will be available for purchase, but it's been widely reported that the likely date is sometime in 2017—probably late 2017. According to industry analysts cited by Automotive News, buyers could be behind the wheel of Bolts sooner than that. Production of the Bolt is expected to begin in October 2016, and sales would commence shortly thereafter.
By then, there could be even more compelling reasons to wait a little longer for what Nissan has in the works for the Leaf. Another Automotive News post notes that Nissan is working on a next-generation battery that would allow the Leaf a driving range of roughly 310 miles per charge. Such an impressive range won't be available in the forthcoming 2017 Nissan Leaf, which should hit the market next year with an expected range of 105 to 120 miles.
What's more, next year Tesla, which thus far has focused on the high-end market, is expected to introduce the Model 3, a mass-market vehicle rumored to have an impressive driving range and starting price ($35,000) that could come to dominate the field.
Overall, one or more of these new vehicles could be real game changers, with affordable prices and vastly improved driving ranges that'll make the best arguments yet for switching to an EV.